Stationery and houses for butterflies at Design Market Online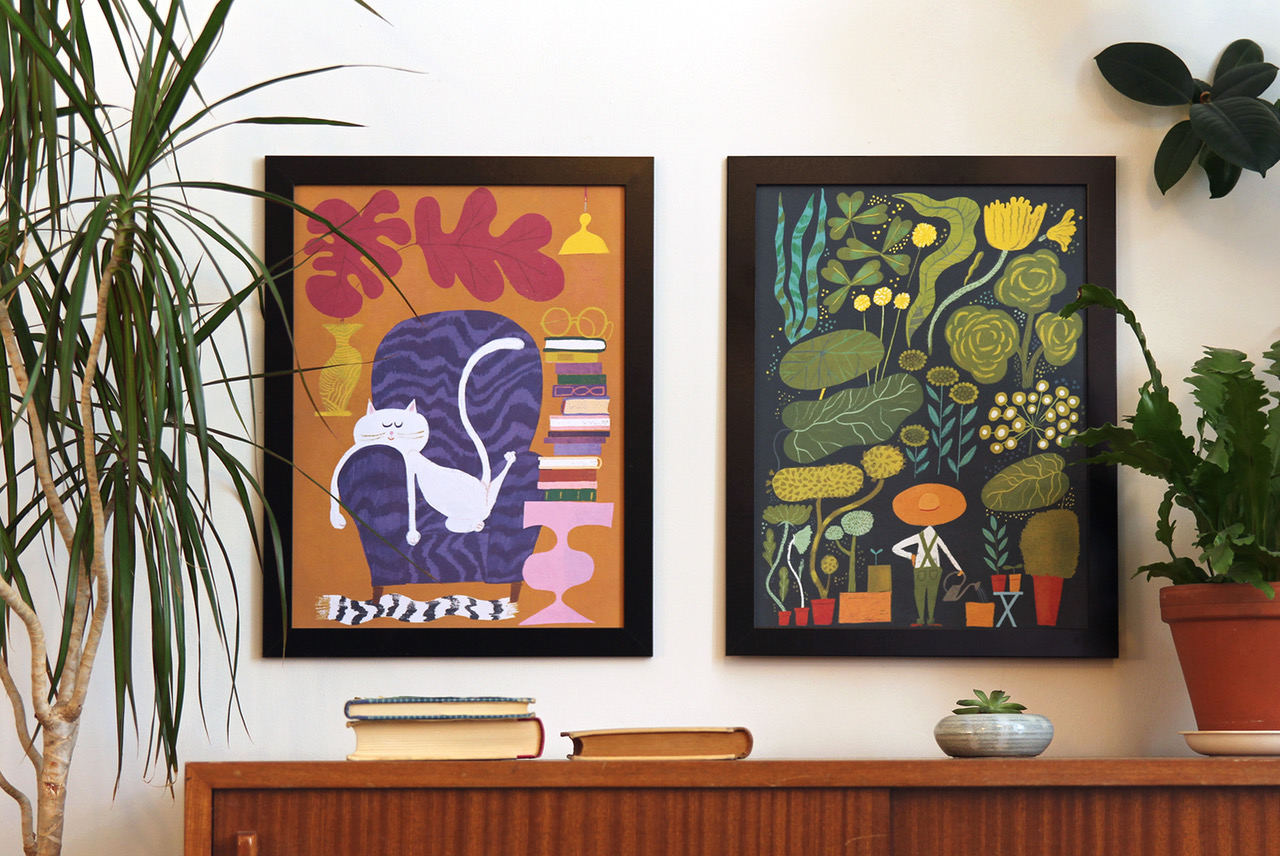 When was the last time you wrote someone a card? Now it's a great time to delight a friend or a family member. A beautiful card made in Finland makes the delivery even more special.
When was the last time you wrote someone a card? Now it's a great time to delight a friend or a family member. A beautiful card made in Finland makes the delivery even more special. Design Market Online is a stock sales event 24–26 April 2020 selling high-quality design products online.
Kehvola publishes stationery, illustrated with an original and interesting style. The company was founded in 2013 by Veera Kehvola and Timo Mänttäri. Their products are manufactured in Finland. "Our illustrators are award-winning and beloved storytelling professionals."
Dive into the world of textured paper with watermarks. Let the northern lights enchant you. Delight yourself with a beautiful product, with wise words, or give a unique, touching product as a gift for someone. The Paperivalo collection consists of cards, condolence cards, lanterns, stars, lamps and proverbs printed on paper and shaped into products. A store of elegant handmade paper greetings and decoration products in both Tornio and online.
Ainoa is a small and perky Helsinki-based publisher that makes stationery about your feelings. "From us, you can find cards, posters and other stationery items for both odd and even situations."
Aalto ARTS Books publishes literature in the fields of art, design and architecture. "Our textbooks and handbooks, such as Arts & Industry and Knowledge made visible are top works in their fields."
Bags, baskets and ceramics
Miiko's unique deerskin bags, durable birch plywood cutting boards and wonderful interior design products are responsibly completed in the hands of Finnish professionals. "In our products, the wild nature of the North meets modern design language in an irresistible way. We believe that beauty works wonders in everyday life."
Kokori is a new Finnish company that produces hand-woven baskets through direct and long-term cooperation with villagers from northern Ghana. The activities are based on the responsible and fair livelihood support of basket weavers, and through that also on the sustainable development of the entire smallholder farming community. The baskets are woven very densely from a strong reed plant, which makes them very durable and flexible to use. Making each basket requires many days of work, and the end result is always unique based on the creator's creativity and craftsmanship.
Ceramic products, tea bowls, sculptures and flower pots are made by hand using clay from the village of Kultero, Somero. The material creates a lush, earthy character in the products. With the choice of raw materials for its products, Udumbara wants to emphasize the value of its unique local, natural clay. Finnish clay is a warm, homely and above all ecological choice, as it does not require complex processing as a raw material and is burned at a low temperature into a finished product.
Raaka Rå makes handmade, unique working ceramics that withstand normal everyday use, and are dishwasher and microwave safe. As well as being used in homes, the products can already be found in 15 restaurants. This proves that high-fired ceramics are also durable for professional use. The Wabi Sabi style, delicious colours and the rough imprint of craftsmanship are beautifully reflected in every item.
For homes, for humans and for butterflies, too
A butterfly oasis provides a food source for butterflies. The products are made in Finland, and the material used does not contain any non-renewable oil. The colours of butterfly oases have been chosen with the help of butterfly researchers to attract butterflies. The goal is to support the decreasing pollinator population. In the last 20 years, half of Europe's butterfly population has disappeared. Instead of a carbon footprint, Belightful Design focuses on the carbon handprint, which is how each of us can compensate for our consumption in a positive way.
Wood brings warmth and a good mood to everyday life. "This is why I make high-quality furniture and interior items."
"Our goal is simple – we want to create products that are good to live with. Natural materials – wool, linen and cotton – are the basis of Anno's selection." In 2017, wool rugs were launched at Habitare, where in order to reduce water consumption in production, the dyeing process was completely eliminated, and Anno utilized the natural colours of sheep wool in the products. The range of uncoloured and unbleached carpets has grown and become an important part of the Anno brand.
Our linen products are pre-washed, so they no longer shrink or change in size during use. The fabrics are thus soft and water-absorbing. The products are easy to care for, they can be washed in the washing machine and do not require ironing because they are already wrinkled.
"We are focused on making woollen as well as organic cotton duvets, pillows and mattress toppers. All our products are handcrafted at our factory in Pori." We manufacture mattresses with Futon technology. Layering 100% natural rubber, coconut fiber, horsehair, organic cotton and sheep wool, mattresses are created that do not sweat or contain chemicals.