Online events at Helsinki Design Week 2020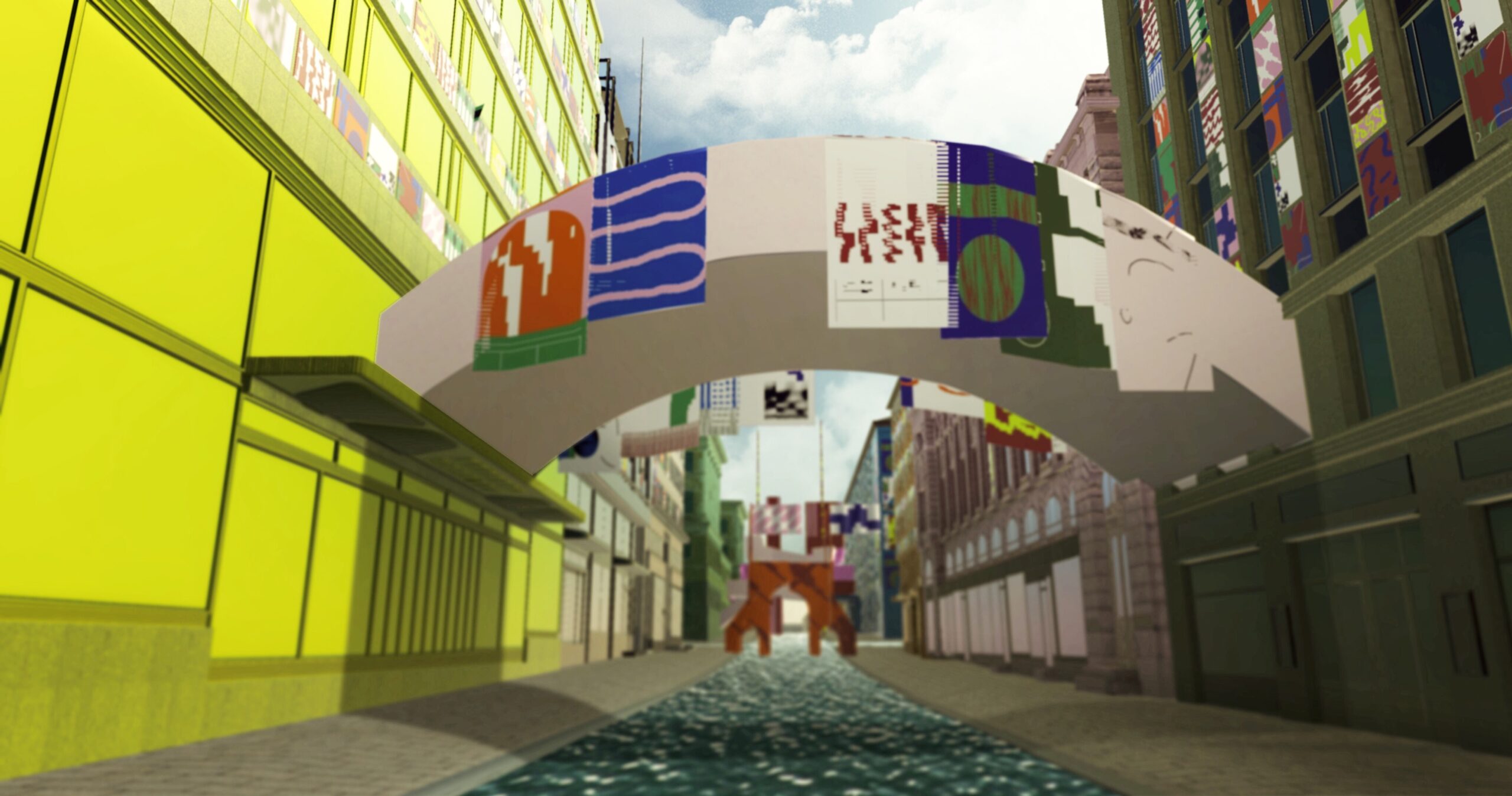 Most of the Helsinki Design Week discussion panels are available to participate remotely online. In addition, you can expect online exhibitions and product launch events.
Most of the Helsinki Design Week discussion panels are available to participate remotely online. In addition, you can expect online exhibitions and product launch events.
Last spring we entered a state of emergency regarding the festival production and discovered the need to make the programme available remotely from home. The design festival does indeed involve an extensive selection of exhibitions, installations and talks online.
Helsinki Virtual Design Street
3–13 September 2020
Local and international visitors to the virtual Helsinki will experience a transformed urban realm, finding themselves in flowing water or stood on 2d grass, under Escher-inspired bridges, or looking up at the street's facades which have been coloured, and patterned with flowers and moving abstract shapes.
Design Market
3–5 September 2020
The Design Market known to us from the Cable Factory will be organized in the autumn in exceptional conditions: the products will be sold directly at various retail stores in the city centre and online on the internet. Vendors include Johanna Gullichsen, Arela, Samuji, Woodnotes and Sectodesign.
The Aesthetic of Disruption
3–13 September 2020
The Aesthetic of Disruption is a series of discussions and an exhibition in the Museum of Finnish Architecture's Studio space. As a totality, it will highlight the essential role of architecture in climate issues and invite to the discussions various voices both inside and outside the architectural profession. You can listen to these discussions as podcasts.
Zero Waste & Circular Design
3 September 2020 at 17.00–18.00
How to reduce the creation of waste and eliminate unnecessary single use plastic? What does "circular design" mean and how do we move from a linear to a circular economy? The webinar will transmit a fascinating story by the founder of Niimaar, a circular economy & design company.
Climate College
4 September 2020 at 8.30–13.30
Climate College presents interesting speakers and perspectives on urban planning and the sustainable future of urban living. The host for this day is the City of Helsinki.
Virtual opening: Finnish architecture. Review 2020 and Another Generosity
4 September 2020 at 18.00–
Welcome to the virtual opening of all the exhibitions. All but one talk in the programme will be in Finnish.
Chinese tradition in future
4–13 September 2020
Chinese tradition in future is an online exhibition presenting a young and fresh approach to contemporary Chinese design. The exhibits were developed in the spring of 2020 at design students' workshops in the School of Art and Design of the Guangdong University of Technology (GDUT). The workshops were led by university professors Hannu Pöppönen and Zhang Yong.
Data-Driven Design Day
8 September 2020 at 9.00–15.10
This year's theme is "Committed to Excellent Services for Everyone". The presentation will once again provide new viewpoints to data-driven service design.
The speakers include people from major organizations, such as BBC, Kesko, Hellon, Posti, YLE, Sanoma Media Finland, HRT and Helen.
Weekly Talk: Harri Koskinen, Ville Kivilompolo, Pekka Terävä
8 September 2020 at 19.00
The Cabin Chef set, designed by Harri Koskinen, has the essential knives for the camping and cabin kitchen. The set is launched during the Helsinki Design Week, and you can follow the event live online.
Design Forum Talk <3 Circular Economy
9 September at 13.00–16.15
The fourth Design Forum Talk <3 Circular Economy event will inspire companies to move to new kind of value creation and towards circular economic business models. The relationship of customers and companies is going through a revolution: the customer of the future will want to impact the operations of the company as a way to impact the challenges and problems observed in society. Speakers https://www.helsinkidesignweek.com/fi/events/design-forum-talk-online-3-circular-economy/
Online Design Talk: System Innovations for Business Sustainability
10 September 2020 at 13.00–14.00
Architecture and design learning DesignLab: Mini Jam
11 September 2020 at 8.30–14.00
A&DO Learning Centre for Architecture and Design organizes DesignLab: Mini Jam. Inspirational talks from Finland and elsewhere will set the beat for jamming: What kind of tone does the participation of the citizens bring to urban design in Helsinki?  How did Design in Motion, which toured in Dundee, Scotland, help rhythm the new museum?
After the talks, we all get to jam ideas on what future architecture and design learning touring DesignLab could offer at best.
Online exhibition: Objects of the Forest
13 September at 12.00–
The project that started in 2012 has collected design solutions from the Amazon rainforest. They combine culture, humans and rational processing, and wild nature.