Kyösti Kakkonen's unique design collection to be displayed permanently at Espoo Museum of Modern Art Emma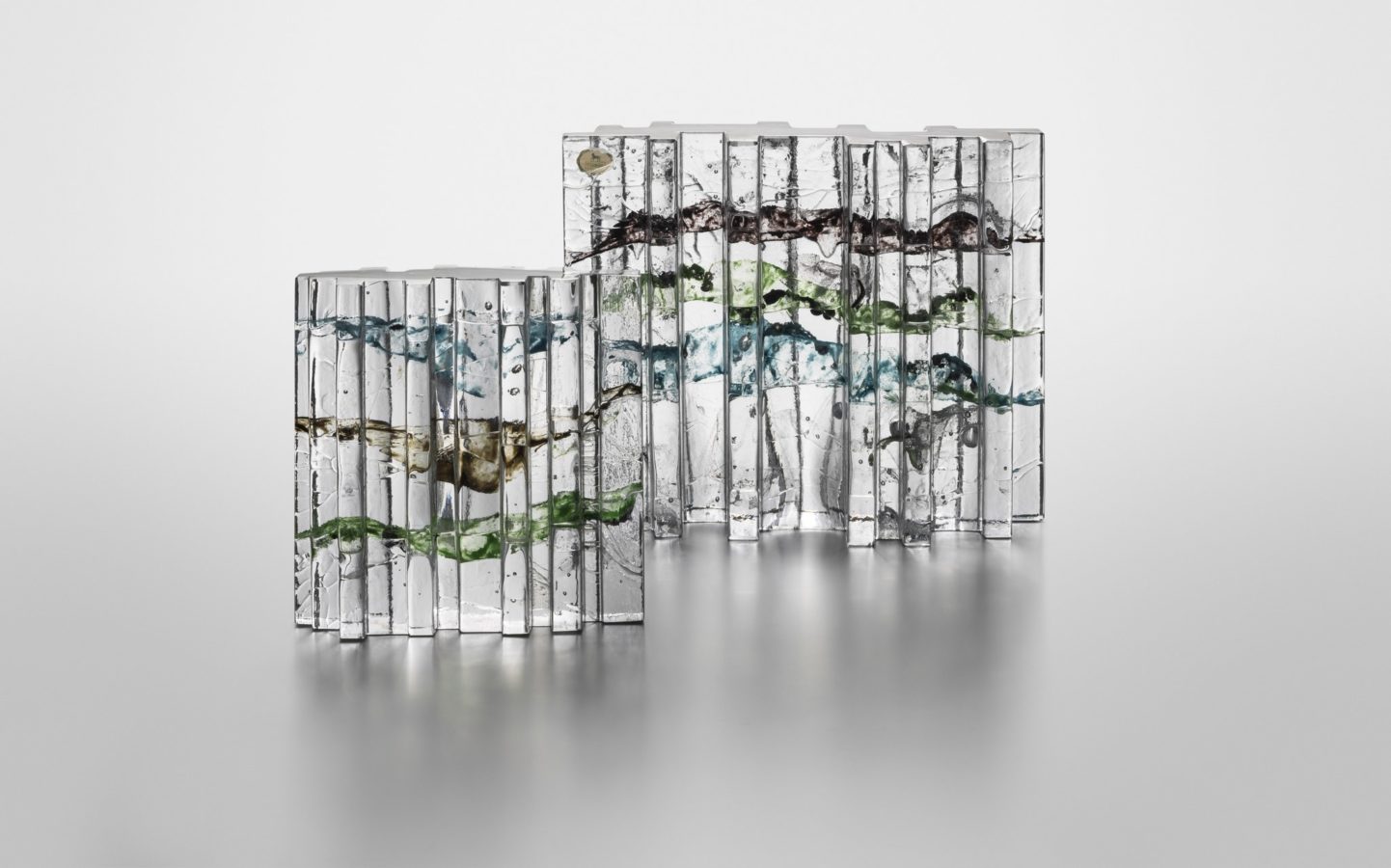 Kyösti Kakkonen's unique design collection to be displayed permanently at WeeGee Exhibition Centre in Tapiola, Espoo – exhibition's new facilities mark significant expansion for EMMA museum.
Long-term collector, Commercial Counsellor Kyösti Kakkonen is depositing Collection Kakkonen, his design collection focusing on Finnish glass and ceramics, to EMMA –Espoo Museum of Modern Art.
The City of Espoo, EMMA and Kyösti Kakkonen have made a long-term collaboration agreement on displaying the collection. The internationally significant Collection Kakkonen features Finnish design from modernism to the present day. The depositing of the collection strengthens Espoo's cultural offering significantly, along with the WeeGee-located EMMA's position as an art museum showcasing design.
Collection Kakkonen focuses on the post-war era, i.e. the so-called golden age of design. During this time, Finnish design also gained more ground internationally. The core of Collection Kakkonen includes unique design, art glass and ceramics and their makers. The collection consists of works from over 30 artists and a total of 10,000 objects. It continues to be expanded. In addition to its extent, the collection is noteworthy in quality–the carefully compiled collection is entirely unique.
Central names included inthe collection include Alvar Aalto, Rut Bryk, Kaj Franck, Birger Kaipiainen, Toini Muona, Gunnel Nyman, Kristina Riska, Kyllikki Salmenhaara, Markku Salo, Timo Sarpaneva, Michael Schilkin, Kim Simonsson, Nanny Still, Oiva Toikka, Kati Tuominen-Niittylä, Helena Tynell, Vesa Varrela and Tapio Wirkkala.
Modernism is a connecting factor between Kakkonen, the WeeGee Exhibition Centre and EMMA and its environment. The concrete gem designed by architect Aarno Ruusuvuori that is situated in the internationally acclaimed Tapiola Garden City represents one of the finest of modernist Finnish architecture.
"With this significant collection, we will tell the story of unique Finnish design spanning from modernism to the present day –along with the story of a collector who is entirely one of a kind", says Museum Director Pilvi Kalhama.
"The WeeGee building and its large windows, designed by Espoo's EMMA and architect Ruusuvuori, offers an excellent setting for displaying my design collection of glass and ceramics. Internationally recognised Finnish masters can get their works – most of them unique – close to nature, literally in its midst. For most of them, nature has been their greatest inspiration," says collector and Commercial Counsellor Kyösti Kakkonen.
"My collection has seen various international design exhibitions around the world. Currently, there are agreements on setting up eleven different exhibitions in Japan. As such, I dare say that my collection will not only increase interest towards EMMA in the country, but it will also strengthen EMMA's international position," Kyösti Kakkonen adds.
The permanent collections already on display at EMMA are Saastamoinen Foundation's art collection and the Tapio Wirkkala Rut Bryk Foundation collection.
While waiting for the exhibition
The collection opens to the public in November 2022. Meanwhile the collection can be explored through a newly released book series. The gems of the collection are represented in the six books of the series Masters of Glass & Clay.
The books present 36 artists and 2 000 art pieces.
Photos: EMMA, Collection Kakkonen / Rauno Träskelin