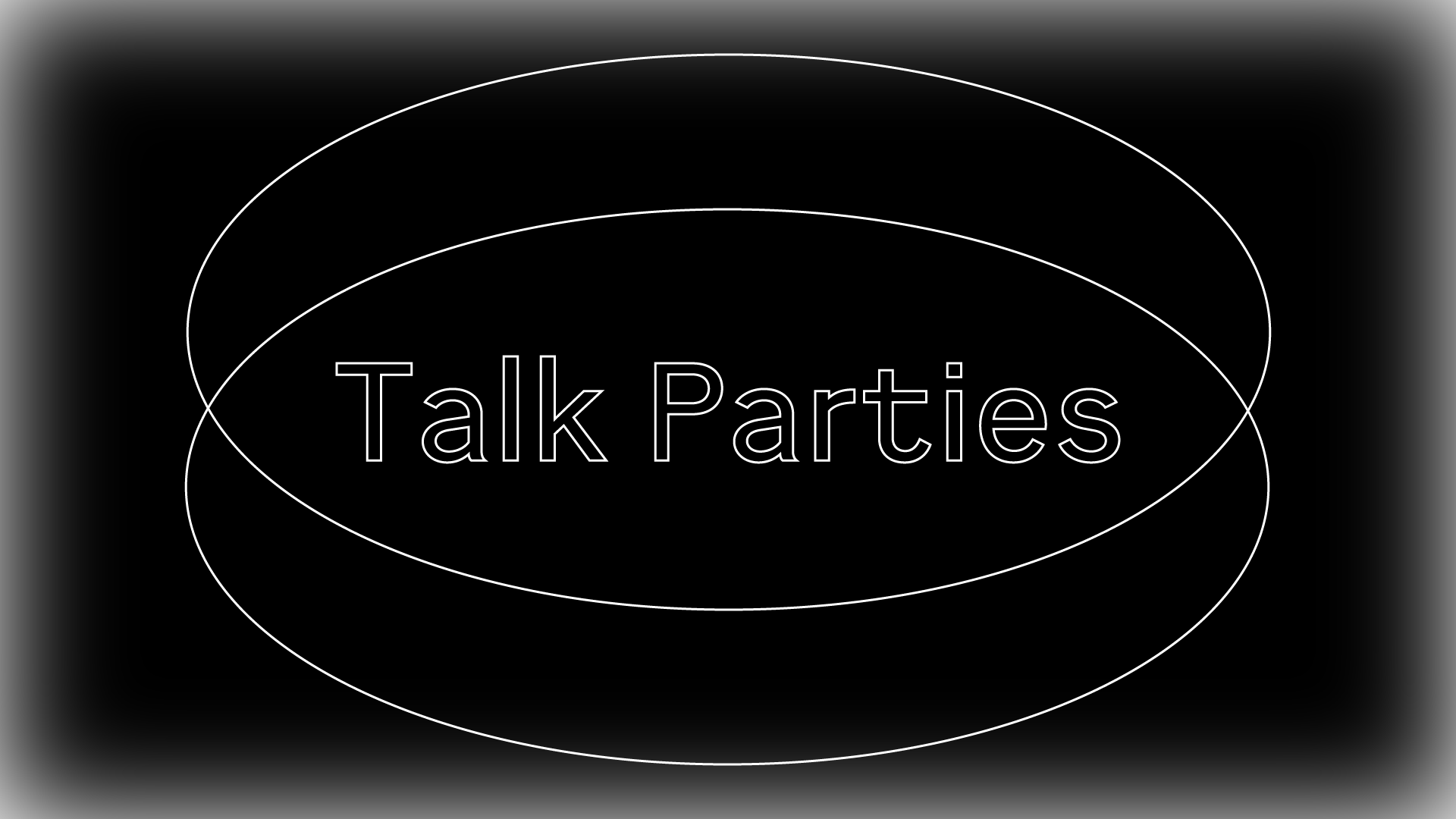 Talk Parties Today: People who help people
Jeremiah Tesolin is a Canadian born, Helsinki based designer specialising in developing brands and their business. In his new series of writings for Helsinki Design Weekly, he investigates best practices of creative interaction, and explores critical topics of discussion. The journey can be first followed here in Weekly and then experienced in Helsinki Design Week in September. The first part of the series can be found here.
One of the first Talk Parties in 2014 started with a theme of "ask a question and get an answer". The physical audience was a way to gain awareness. In Talk Parties Today, considering that we can't meet in person, where is it wise to search for help? Most of us are working from home and we have the options within online communication to explore. With so many options to choose from, finding a starting point can be a challenge.
One approach is by finding people who are helping other people. There are teams who can help. These teams operate in physical or digital places and I had the chance to speak with three spaces in Helsinki, and a digital space to find out how they're helping people in need.
Maria 01 
Maria 01 is one of the central points for the start-up community in Finland. A transformation started last year with the renewal of their brand to be about more than just the physical space. Maria 01 has an on-demand help team which they define as community caretakers. With the space being located in an old hospital, the way that they work is linked to the ideology of helping companies get better. Support can be found through someone within the community or an expert in the network.
"The pandemic situation accelerated us towards reaching out to the community. One of the big themes this year for us is well-being. We hope to offer a peer support platform soon, in collaboration with an in-house company where you can write anonymously about how you're feeling. People don't talk too much about their weaknesses within the start-up ecosystem. This gives them the possibility to speak about the struggles they're having and how to overcome those challenges. We realized last year that the connections people make between one another is what matters the most," says Kimberly Oguilve, Chief Marketing Officer.
Sofia Helsinki
One of the oldest buildings in Helsinki is Sofia Helsinki, with a goal to build an active community of curious people and experts from diverse fields. Over the past year, Sofia has been a safe haven for their members. A place to escape, concentrate and find a moment of normality. The role that the Sofia team takes is to be available when help is needed. 
 "One day it´s privacy and peace that you need, and another day it's working with a team in a vibrant atmosphere. We're interested in people. One of the ways we've checked in our members is by simply asking how are you doing? The great thing in our community is that we get the same question too. People take care of one another on a regular basis and there´s a feel that help is available when in need," says Mikko Leisti, CEO, Sofia Helsinki.
VillageWorks
VillageWorks in Helsinki describes themselves as a network of offices and coworking spaces for a new era. To help foster this, they have a role called Community Coordinators to facilitate dialogue, both within the spaces as well as online. The Community Coordinators sit at each location and their function is to be both a caretaker as well as someone that helps keep the atmosphere alive. VillageWorks is in the midst of developing a community hub where members can ask and find help which they see as one of the most valuable parts of the network of spaces. Or as Nelli Grönroos Steer, Brand and Marketing Manager puts it; "It's often not enough that you have a really good ergonomic electric desk and comfortable chair. It's also important what's around you. How it feels. How can you interact with other people in the space and within the community." 
Prönö 
Prönö describes itself as the first humane business platform. A place to help people be focused on their work and find meaningful business relationships. The Prönö Help Hub is a tool for asking and offering help in a simple and humane manner. People can ask for help from the entire community, or only from the people they trust.
 "I think it's a humane business characteristic to show your vulnerability and ask questions or ask for help. Our approach is about helping not selling. For example, if a person has added people to their network and someone has asked about a design related question, such as I need a designer to work on an identity system, it helps you see your own designer contacts that you can recommend. It gives the convenience of remembering people in your network who can help with certain topics, " says Helene Auramo, the Founder of Prönö.
 At the end of the first Talk Party in 2014 we wrote this statement as a conclusion which still feels relevant today: "We believe that creativity is a networked rather than an individual phenomenon. Workable new solutions will not appear by themselves as isolated ideas of independent people. Creativity is born in connections and in enriching interaction."
 In the April edition of Talk Parties Today, the scale of discussion will be narrowed through intimate interviews around the topic of working from home.
Helsinki Design Week 9–19 September 2021.