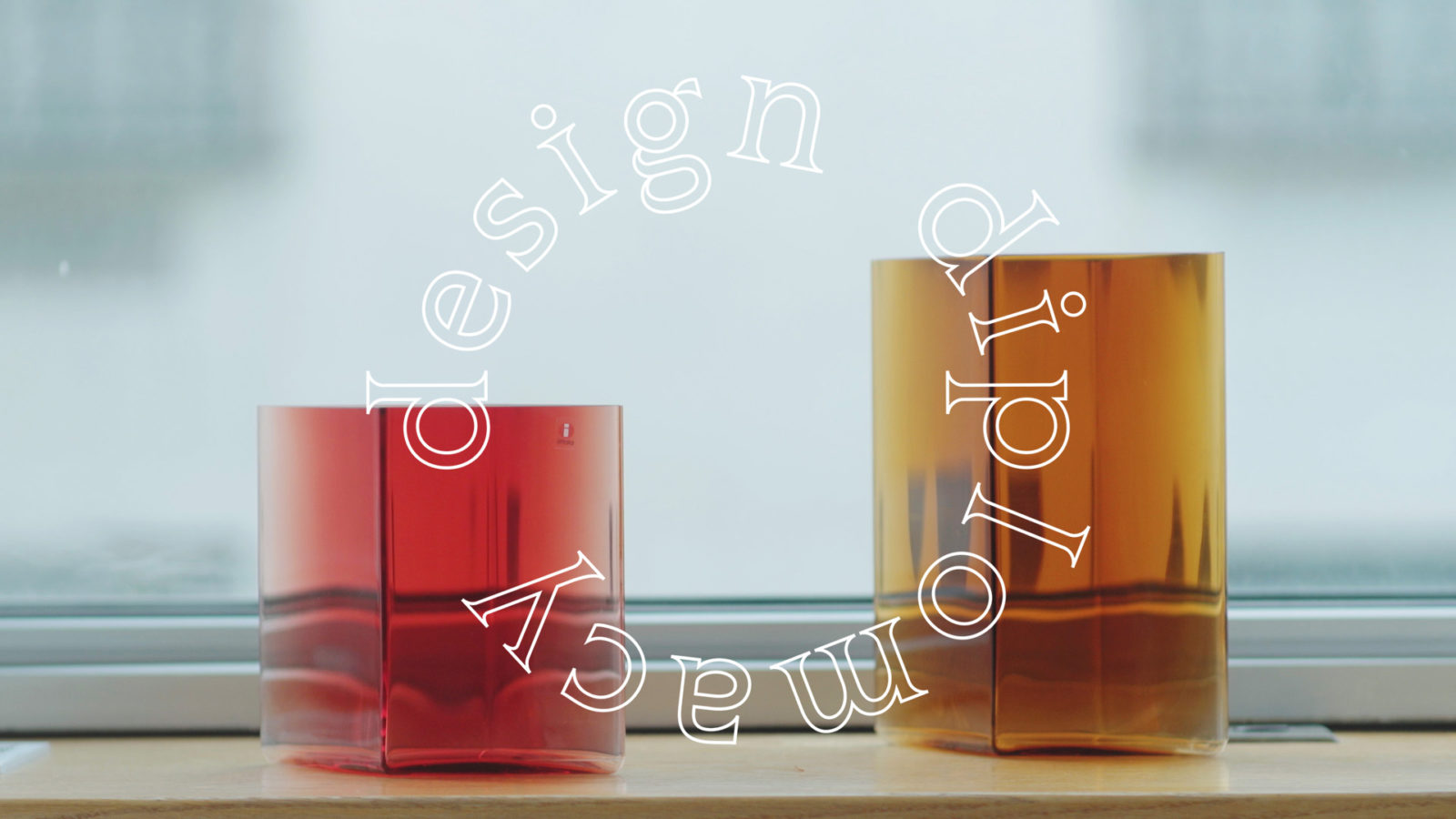 Design Diplomacy card game does delight in New York and Weekly
An event known to us through Helsinki Design Week will be organized as part the NYCXDESIGN Days between 13 and 18 May. This online design festival invites us to virtual visits in the residencies of the Nordic consulates in New York. We'll be able to take a virtual tour in five unique residencies rarely given access to.
Design Diplomacy is a discussion event of two dedicated designers. There is no need for a moderator when the card game starts: the idea is to pull cards from the Design Diplomacy deck and answer their questions in turn. Surprising questions facilitate informal exchange of thoughts in traditional representation milieus. Helsinki Design Week behind Design Diplomacy believes in interactive internationalization and in changing the world by design. The surprising encounters with timely questions are proven means to this end.
"What is the biggest compliment you have received for your work?"
"What is the most important challenge that humankind must meet?"
"Give me the piece of advice you wish you would have been given."
Developer of Design Diplomacy and founder of Helsinki Design Week Kari Korkman: What do you expect from this series of discussions? "The Design Diplomacy card games in the foreign ambassadors' residencies have been popular since the first year we did them. The cards have travelled on four continents already, providing joy, inspiration and new acquaintances. I am delighted that the Nordic countries in New York have found Design Diplomacy and are willing to try and play the game virtually."
HDW's peer festival NYCXDESIGN is a non-profit organization with an aim to support and empower the diverse creative community in New York City. The event was initiated by the City of New York in 2013, and grassroot-level efforts have since developed into a powerful operator that unites the wide creative field of NYC, its various design disciplines, individuals, events and related industries, under one umbrella.
Five Nordic countries have each invited two design professionals to participate in the game. Both of the players have experience and insight on what it is like to work in different cultures. A total of ten American and Nordic designers will meet by the card game. The Nordic Design Diplomacy in New York event series is kicked off by Norway whose consul Harriet E. Berg has invited two architects to visit her residence: Einar Hagem, the founder of LundHagem agency, and Francine Houben of Mecanoo agency.
The next in line is Iceland. Consul Hlynur Gudjonsson will be visited by designer and founder of the ATLASON studio Hlynur Atlason with designer Todd Bracher. Iceland's game is produced in cooperation with Iceland Design and Architecture and DesignMarch. Finland will be represented by Teemu Suviala paired with Debbie Millman. In the Danish residence, the cards will be dealt by ambassador Berit Basse and questions answered by designer Eva Christine Jensen and Kyle Bergman, the director of the Architecture and Design Film Festival. The Swedish consul Annika Remben will be visited by graphic designer AD Claudine Eriksson and curator and writer Anna Burckhardt.
"The Design Diplomacy concept is a fine tool for the Nordic consulates in New York to both promote transatlantic diplomacy and bring together Nordic and North Americal design fields in sweet harmony. It will be great to implement this concept in virtual format for the first time and reach new, wider audiences at the same time," says adviser in cultural affairs and creative industries Anssi Vallius of the Consulate General of Finland in New York.
For more information about the Nordic Design Diplomacy in New York event, please visit here. All discussions will be published in Helsinki Design Weekly without the need to register separately. Videos are shot by Uwa Idouzee and edited by Sandra Itäinen.