Colours play the leading role in JuslinMaunula's rug collection for Finarte
One of the most fascinating rug novelties of the season is the collection designed by the JuslinMaunula designer duo and launched in Helsinki Design Weekly.
GALLERIA COLLECTION AW21 Finarte x JuslinMaunula is seeing the light of day in September 2021. Fashion designer Laura Juslin and architect Lilli Maunula have designed a rug collection, the idiom and colour palette of which fits Finarte's collections spot on. The collection brings the expertise and artesan craft of Finnish designers home to admire and enjoy. Every year Helsinki Design Week introduces topical, interesting design at events and exhibitions, highlighting the products that encompass added value in both their design and the quality of making.
The love child of design and architecture
The rug designed by JuslinMaunula feels and appears vibrant and soft.
"In the rug collection we created for Finarte, the surface structure, the use of colours and the symmetry and geometry typical in modern architecture form a balanced whole," designers say. JuslinMaunula wants to create a strong connection between fashion and architecture. This is what they portray in their work. In the collection created for Finarte, the designers' intent to bring the rug alive is achieved by shaping its surface structure, for which the duo found inspiration in the vibrant pleating used in clothing and the reflections used on stone and tile surfaces in architecture. Tufting adds softness to the final product structure.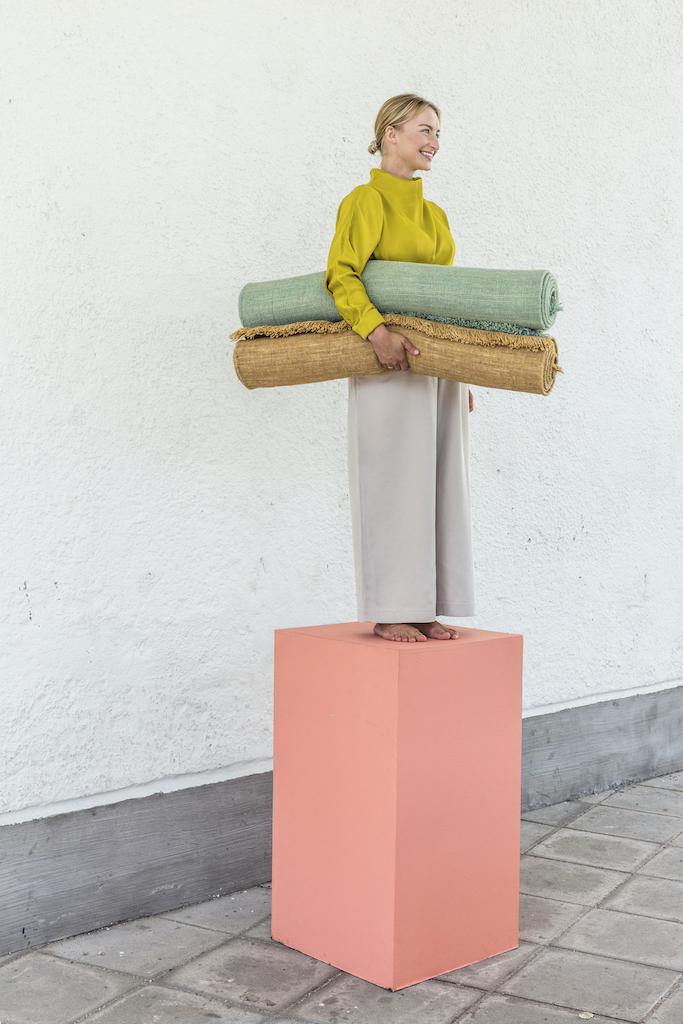 The collection highlights colours and form
"Colours always play major roles in JuslinMaunula's design. In the collection made for Finarte, they play the leading role. We are interested in the dimensions between 2D colour layouts and patterns. In addition, the layout of and the interaction between the colours highlight the dimensions of the pleated areas."
The symmetry and geometry typical in modern architecture, the use of colours and the surface structures are the corner stones of the JuslinMaunula rug collection.
"For the design of the colour areas and patterns, we found inspiration in the works of colour theorist Josef Alber and the idiom of architect Carlo Scarpa." Indeed, the rugs have been named according to the Italian stone qualities favoured by Scarpa.
Would you like to own a JuslinMaunula rug? This exceptional year 2021, the Helsinki Design Week exhibitions and showrooms allow limited access due to strict regional health-safety instructions. However, we spread joy to homes by introducing new ideas for interior decoration from a selection of high quality design products. For the first time, the JuslinMaunula rugs for Finarte are available to purchase here.
Finarte is also a part of the Design Market 10–12 September 2021.