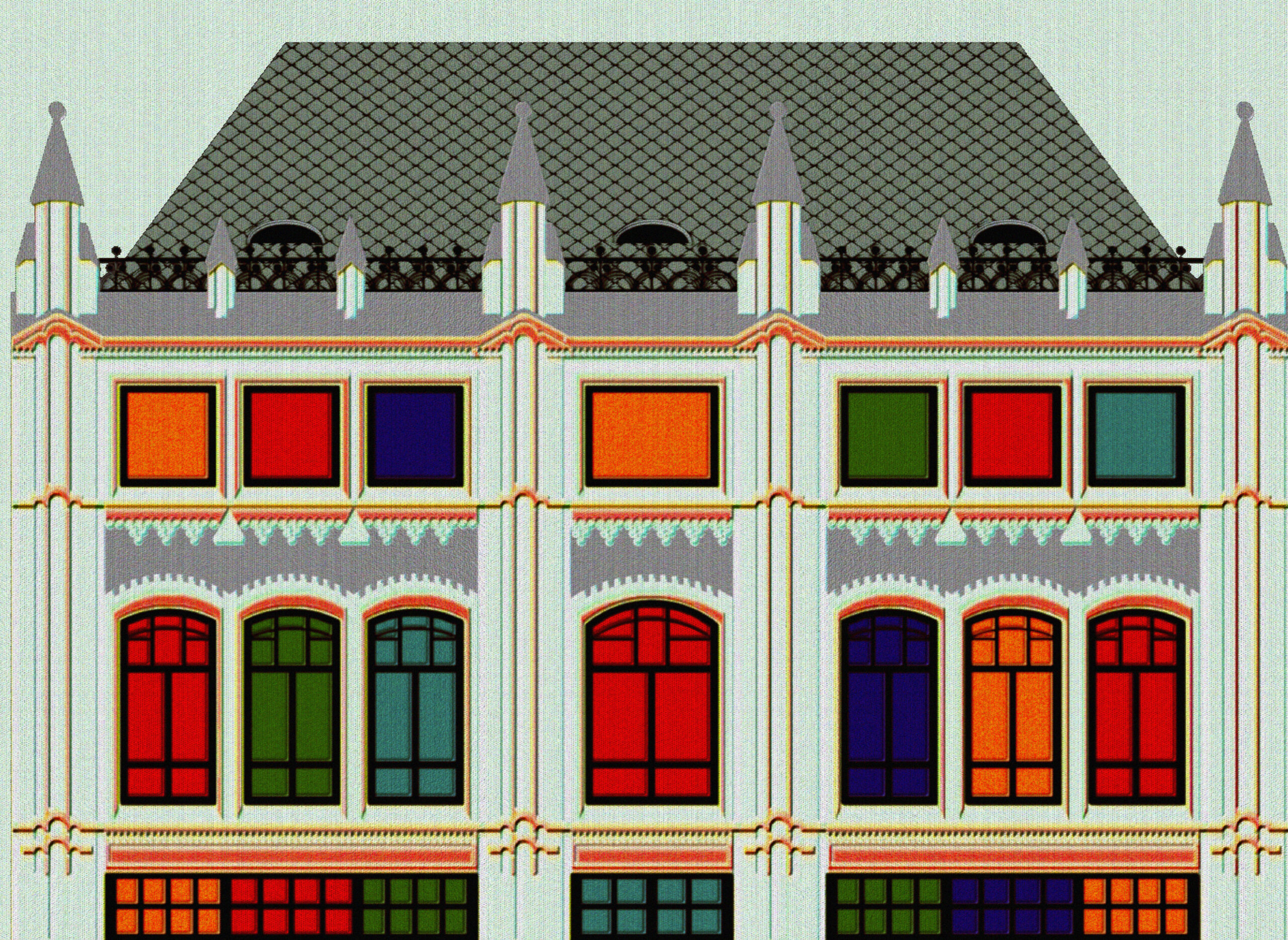 Annual HDW visualization designed by video artist Irene Suosalo includes nine animations
Every year Helsinki Design Week is given a new, distinctive look. This year, we wanted to invest in just one visual and to utilize our planned main venue, the Glasshouse Helsinki building. This impressive Jugend/Art Nouveau castle built in 1900 is located in the very core of Helsinki. Our main events were cancelled due to the pandemic, but the visualization has lived on as an animation with inviting lit windows. The tapestry-like image of the building is an eye-catcher in our posters.
The Glasshouse Helsinki visualization was designed by Irene Suosalo, a 25-year-old video artist who works mainly with experimental animation. Suosalo graduated a photographer from the LAB Institute of Design and Fine Arts.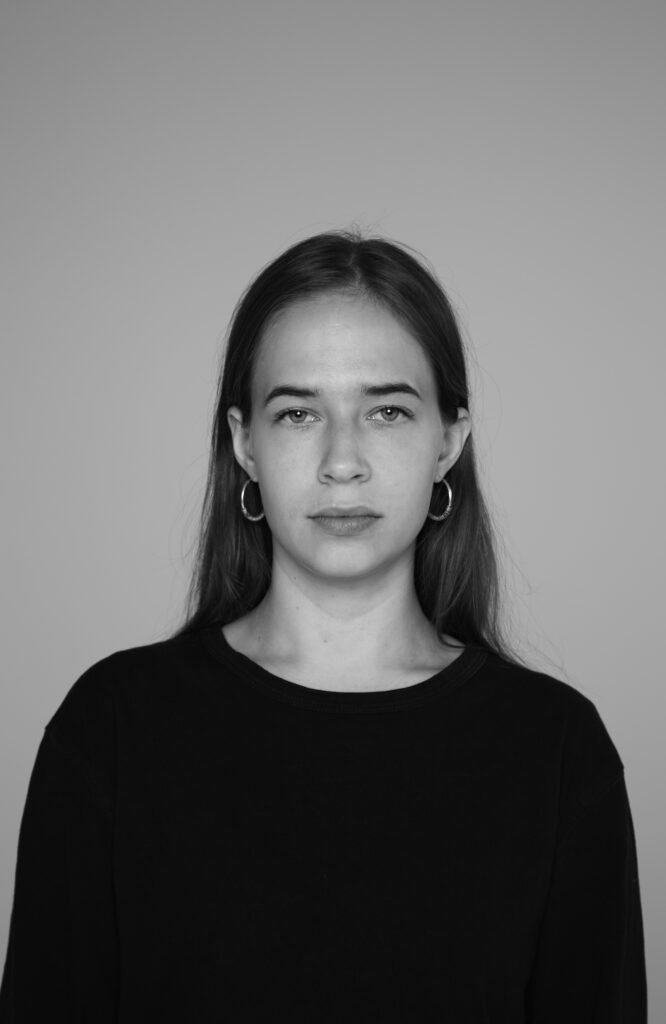 Weekly: How did you transfer from photography to animation design?
Irene Suosalo: By chance, three years ago. I was interested in working as a VJ at clubs and festivals. At first, I produced animations to visualize music, and lately I've noticed that animation can be used in many other ways, too. For example, I've created longer video installations with animation for galleries as well as music videos and illustrations. My style has developed little by little, by experimenting and combining various methods.
W: How was it like to design the Helsinki Design Week annual visualization?
IS: This was an attractive assignment for me because the subject was the Glasshouse Helsinki building. I've always considered the building located at Aleksanterinkatu 13 fascinating because it stands out among the other buildings on the street. In my illustration, I wanted to clearly outline the impressive building. The most fun part of the work was to draft the building including every structural detail. It was like putting together a puzzle. I used the same technique as in my animations. To begin with, I use a template on which to add various layers. The colours are another important work phase into which I easily delve. I coloured the house using about 100 different colour combinations, from which we ended up using the one with colourful windows. In my opinion, the windows with changing colours are a good match with the spirit of the versatile festival.
The image of the poster has been compiled of perhaps nine different animations, because I wanted the poster to transmit the same mood as my animations. All in all, the process consisted of lots of cutting and pasting, layering and experimenting, which is typical to me. Of course, every process is different regarding the details. Lately I've created plenty of illustrations of very specific topics. So, the assignment was rather typical to me. Exceptional, however, was the size of the poster. I usually create all my illustrations based on animations, and this poster was built of a puzzle of nine animations.
W: What thoughts arise to you of the HDW annual theme, "What is wise to design now?"
Taking a break and contemplating one's actions is wise and increasingly important. In my work, I have recognized that technology, internet and speed easily take over. You try and keep up with the accelerating rhythm of the world although it is impossible. Since one's work mostly takes place at the computer, it would be wise to learn to distance oneself and take personal time every once in a while.

Irene Suosalo
W: What are you working on next?
IS: A long-term project is to create my own book. During this autumn, I'll be publishing a book called "Tivoli" with Look Back and Laugh Books. It is a collection of pictures from my animations and printed using the risograph technique. I am also working on a longer video installation with a sound artist. In addition, I'm working on various illustrations.