Arkimuoto designs experiences that one can feel
Arkimuoto is the new family company founded by designer Mari Isopahkala and goldsmith Mika Paasonen. Their first product line is a jewelry collection called Aina. Its insight lies in the comfort of wearing the jewelry.
"I am interested in jewelry that is procured and used entirely for one's own sake. Jewelry is so personal and is worn really close to the most sensitive arteries in the neck and wrists," Isopahkala tells Helsinki Design Weekly.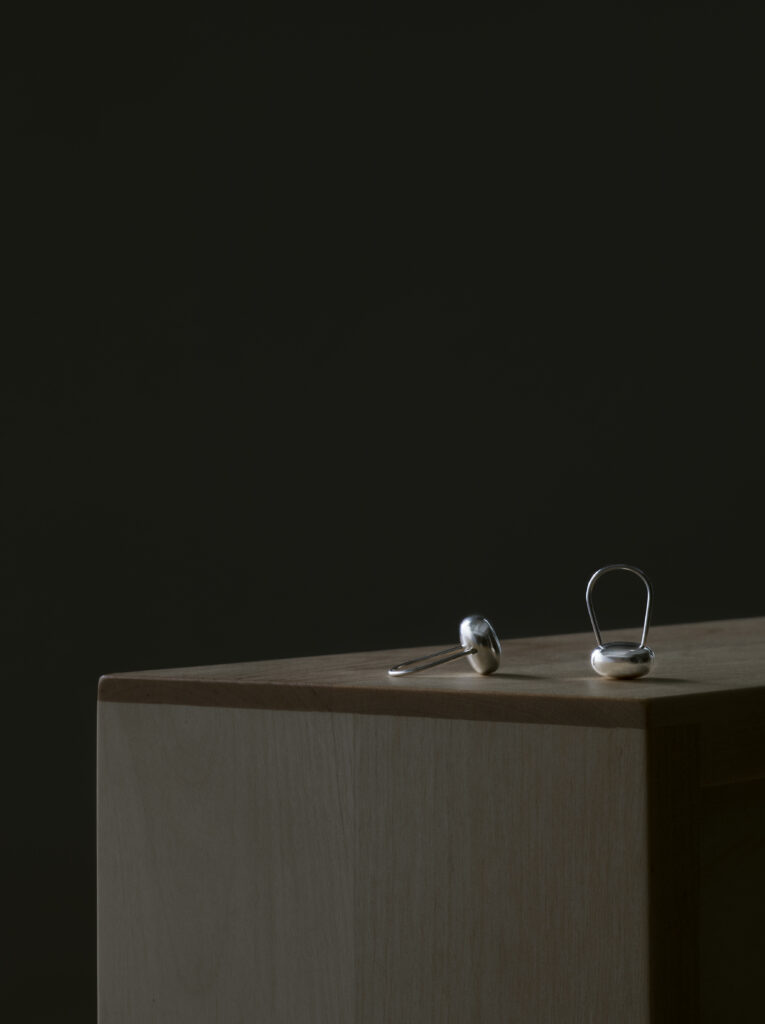 The company nurtures artistic expertise and draws from art. Thanks to its usability and combinability, the silver jewelry collection called Aina ("always") can be worn all the time.
When designing, Isopahkala was especially thinking about people who don't usually wear jewelry. "Jewelry in itself is not decoratively beautiful, and it doesn't have to be. But a person is always beautiful. I have designed the jewelry to emphasize rather than decorate the wearer."
The collection includes a necklace, earrings, bracelet and rings. Each piece of jewelry is skillfully made to be hollow.
"Jewelry could be made in some easier ways. Some jewelers think we're definitely crazy," Isopahkala laughs. "The thing is that the sense of sight can always be deceived, but the sense of touch cannot. Good quality is something that you can always feel."
"The implementation of the jewelry has combined 3D modelling, demanding craftsmanship and technical material management. Traditional and modern techniques will continue to be combined in the manufacturing process," says Mika Paasonen, the master designer of Arkimuoto.
In the future, Arkimuoto will produce utility items, unique objects and art made in limited editions.
Arkimuoto and the Aina jewelry collection are on display at Galleria Lokal (Annankatu 9, 00120 Helsinki) and online at www.arkimuoto.fi. The exhibition is open until 14 November 2021.