The definition of masculinity is too narrow, says Ervin Latimer
Helsinki-based designer Ervin Latimer is launching a Finnish luxury brand of clothing that is not targeted at any specific group of people or use and aims at expanding the image of Nordic fashion.
The Finnish Young Designer of the Year 2020 is Ervin Latimer (born 1988), who graduated from Aalto University and has made an impressive international career at the Italian 1017 Alyx 9SM, among others. Latimer's collections have been presented on the pages of American and Italian Vogue, for example, and are on display right now at the Helsinki Design Museum. In addition to working as a designer, Latimer has written and lectured about the interfaces between queer culture, antiracism, masculinity and fashion. Latimer was a guest host on Helsinki Design Weekly's radio programme. To listen to these episodes (in Finnish), click here.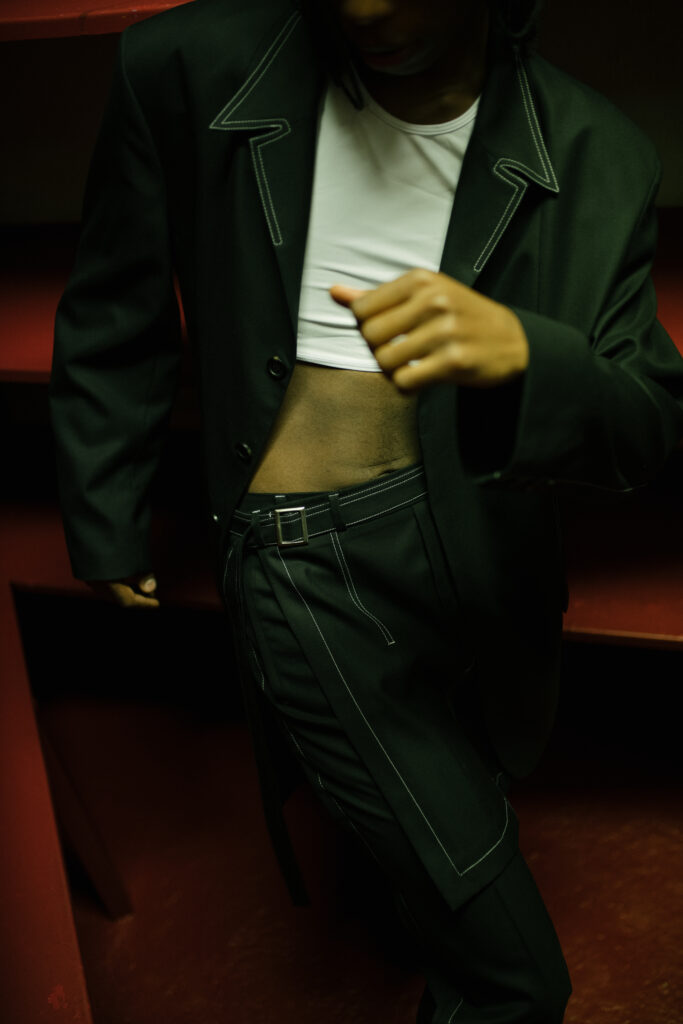 "The definition of masculinity is narrow. The Latimmier collection is not unisex nor targeted at men only but at anyone who wants to highlight or explore their masculinity," Latimer explains. "We tackle both the question of who is allowed to represent masculinity and how it is done. Our collection includes suits and shirts and also skirts and frocks. Their design represents a modern interpretation of historically masculine clothing of high quality with carefully executed details."
"One of my personal favorites is a jumper, hand-knitted in Italy. We were allowed to use the art of the artist Howard Smith in it. The hand-embroidered technique brings his magnificent work to life in a new way. The materials in the collection are mainly wool, cotton and silk. Alongside these time-resistant natural materials, there are also recycled materials. In a few products, we have used recycled sheep and cashmere wool fabrics as well as leather. Sustainability is not limited to fabrics, but the buttons we use, for example, are biodegradable, and the snaps and other metallic accessories are an alloy that can be easily recycled and melted into something new."
Comprehensive transparency
Based on research, social responsibility is one of the most influential factors involved in the consumption behaviour of the millennials and younger generations. The new generations believe in companies that take a stand, and they will find out if action fails to speak louder than words.
"In addition to sustainable materials and design, clothing items need to involve a deeper meaning to justify their existence. At the moment, fashion is all about ecology, diversity or design, but our challenge is to combine all of these aspects in a meaningful way," Latimer says. The brand, Latimmier, wants to drive the change in the fashion industry's practical ways of working, too. Their agenda includes a four-day work week and slower collection cycles.
"Personally, I want to show that in addition to meaningful design, fashion entrepreneurs can have a positive impact on an industry that can and must change. We represent the change for which the fashion industry is aching. In addition to environmental responsibility, our values seamlessly address social responsibility issues, such as genuine structural diversity beyond model casting, employee wellbeing in the start-up culture and a critical approach to existing fashion production and consumption behaviour. We want to prove that our vision can boost new, bolder international fashion design companies."
A lunge into the international market
The proper launch of the Latimmier brand is to take place at Pitti Uomo in Florence, Italy, in January 2022. The event is part of the Palazzo Finlandese series by SSAW magazine and Juni Communication, aiming to launch several Finnish designers into the international market.
"Fashion weeks can be of great importance to a designer. Especially at the beginning of one's career, it is important to get as many fresh eyes on the collection as possible, and Pitti Uomo is a good vehicle for that. Pitti is also perceived in a very traditional way as a menswear fair, so it is interesting to present our view of masculinity in this context. The presentation itself is still a secret, but I can tell you that at least it won't be boring! I will be also presenting myself there, probably in drag," Latimer reveals to Weekly.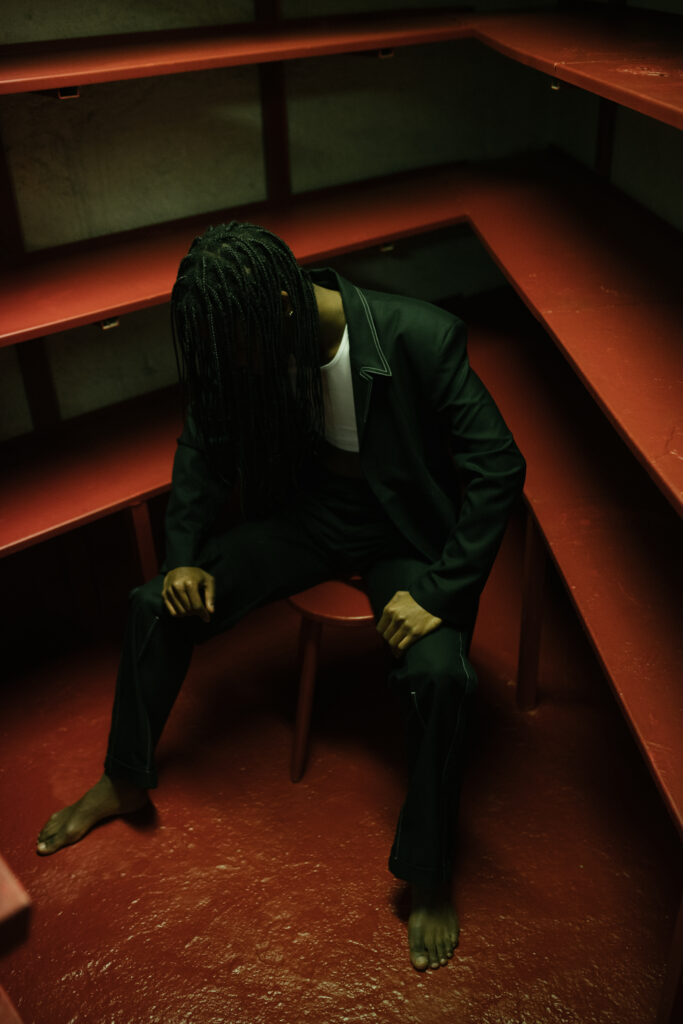 Everyone can join the campaign
Latimmier's first steps were supported by a group of investors, despite the lack of Finnish fashion success stories in the international market. Latimer says people are sometimes afraid to invest in fashion because the success stories are missing. Latimmier's next step will be crowdfunding, which is gaining popularity as a financial tool in the design field, too. Their campaign has drawn plenty of attention in the media.
"Our company's objectives are ambitious. A successful campaign will significantly support us in attracting investors and in winning grants, as we will be able to prove that there are supporters for and potential in our future-oriented vision," says Latimer. "We want to prove that extending the concept of masculinity through clothing is not a niche or a temporary trend. Everybody can hop on to make a change."
Latimmier's crowdfunding campaign is open until 12 December 2021 at the Finnish Mesenaatti platform. You can participate in other ways, too. For more information and contact details, click here.