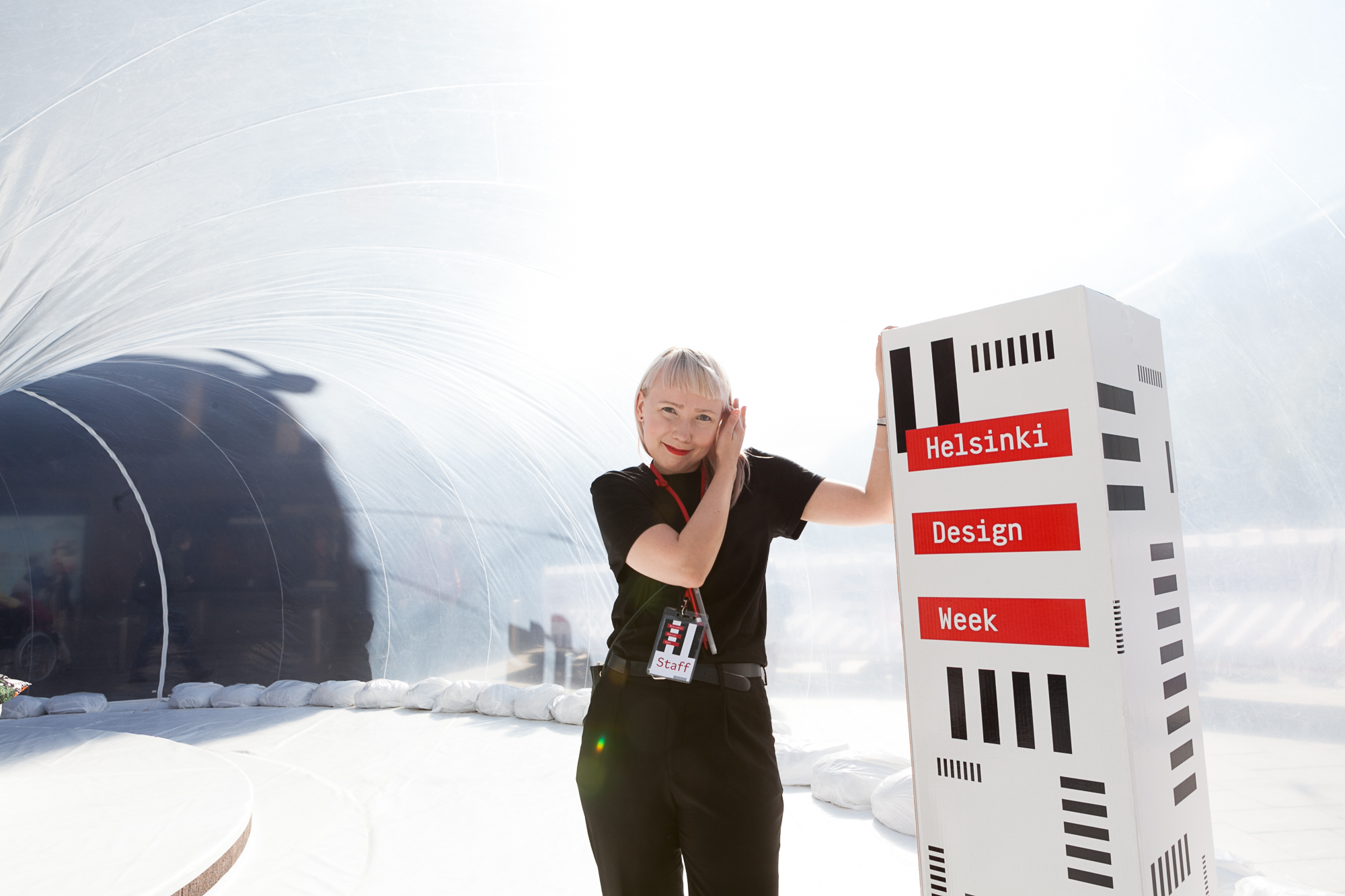 Join us in creating the largest design festival in the Nordics
Are you interested in architecture, design and event management?
Join our volunteer team for the Helsinki Design Week 2023 festival!

Edit: The call for 2023 has ended.
Would you like to witness the making of the largest design festival in the Nordics? This is your chance! Helsinki Design Week will once again take over the city from 8 to 17 September, and we are now looking for people eager to help by volunteering.
Do you ace at customer service or exhibition tours? Can you make our Instagram feed or party premises shine? Or maybe you are more interested in the technical side of event production? We have plenty of roles to offer in production, communications and customer service, both at our Main Event Venues as well as around the city. Fill your wishes for the job and the hours in the application form. Please note that the hours vary according to the task. We don't expect you to speak Finnish or have any previous experience in the tasks mentioned above. Everyone is welcome to join us.
Volunteer work is gratuitous and unpaid. We always provide snacks during the working hours and we'll also provide a reference document for your contribution after the event. We consider your application to be binding.
Helsinki Design Week 8–17 September 2023. If you have any questions, please don't hesitate to contact us via email at info@helsinkidesignweek.com