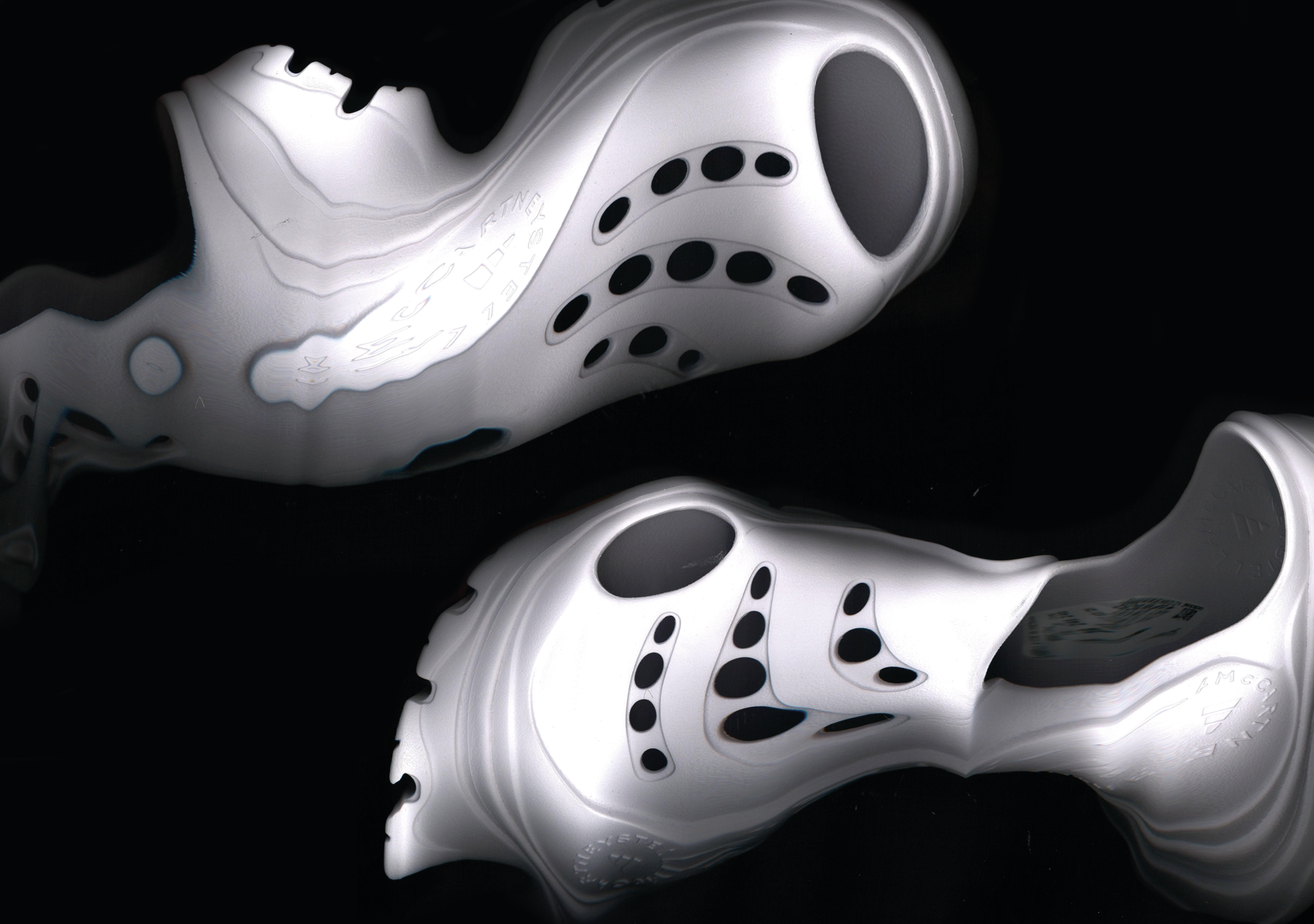 Sometimes luck strikes – Finnish designer Iivo Evijärvi is on a spectacular path
First come the glasses. Iivo Evijärvi is sitting in the town hall in Nuremberg wearing massive sunglasses that cover half their face. A laughing Evijärvi contemplates the mundane tasks of everyday life spent in the second-largest city of the German state of Bavaria. Four hours in and the Finnish footwear designer has just made it inside in a queue that circles the outside of the building in long, thick lines.
The reason why Evijärvi is sitting in the town hall can be found some twenty kilometers away in Herzogenaurach, where the global corporate headquarters of Adidas can be found.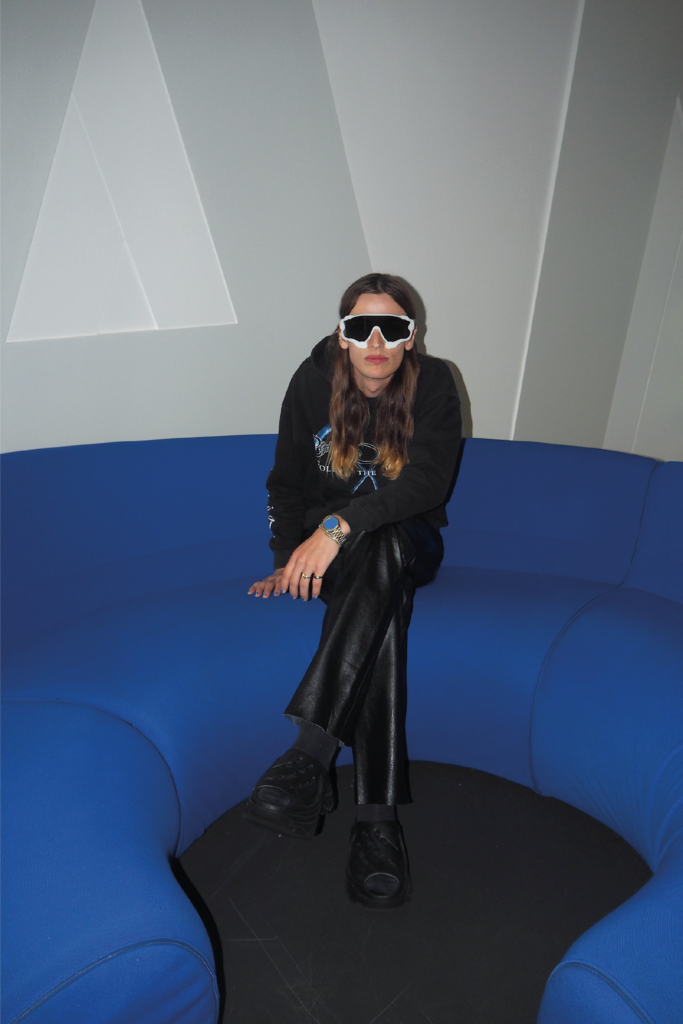 How Evijärvi ended up at Adidas is a longer story, however.
Iivo Tapani Evijärvi was born in Vesala, a small suburb of Helsinki in 1994. The family later relocated to Klaukkala when Evijärvi was three years old. Born and raised in a small town, the designer soon found a calling in BMX and skateboarding – basically anything that involved adrenaline, but also that fed on the creative, filled with figures that offered alternative ways of dressing and being. Skaters such as Chad Muska, Kareem Campbell and Ali Boulala. "I guess the music I was into, rap and rock, along with these sports allowed me to think that I didn't need to follow anyone. That I am able to be and do whatever I wish," Evijärvi says. "That was my first contact with creative expression."
This form of definition of personality continued in primary school when Evijärvi discovered a love for footwear. "Going into ordinary shoe shops was no longer an option," the designer says, "but I hardly ever got the shoes I wanted."
The first pair that Evijärvi remembers lusting after was a set of "bun-like" Vans, but even those remained out of reach, possibly becoming something of an incentive towards a future career. "Maybe not getting what I wanted left me with a bit of a chip on my shoulder?"
In 2010, during a phase which the designer calls the "my Nike SB era", Evijärvi worked in a warehouse and contemplated whether a future could be built on designing and drawing shoes. But eventually a family background of art and creativity pushed them to seek a life outside of academia and more ordinary paths.
Evijärvi was accepted into the footwear design programme at Häme University of Applied Sciences in 2016. The following year, luck struck when Achilles Ion Gabriel, Creative Director of Camper and CamperLab, walked the corridors of the school, dressed in spectacular style. During a workshop with the Finnish fashion designer, Evijärvi and their peers were encouraged to think creatively while designing an imaginary shoe collection. In the case of Evijärvi, this led to an internship with Gabriel, who then was working as Head of Shoes at the Italian fashion house Marni.
"Assisting Achilles was super prolific in the sense that I was able to observe, in a very concrete way, how the fashion world operates. During the internship I learned a lot about the processes involved in designing, something which I still use in my everyday work."
During the 2017 summer internship, Evijärvi also worked designing for Ex Infinitas, a surf, skate and tailoring company and brainchild of Australian designer Lukas Vincent Riffs. The Paris-based company ordered Evijäri to design a collaboration consisting of sustainable footwear made from recycled materials. The shoes were sold on Farfetch, an online luxury fashion retail platform.
The small capsule collection and the internship left Evijärvi hungry but slightly puzzled. School was starting to feel mind numbing – and could it really be possible to make a living designing shoes?
The designer decided to keep going while concurrently working on their own projects with several collaborators. "As school alone did not have enough fashion backbone to build on, independent projects became an important part of constructing my portfolio."
During winter 2019, luck struck again. Evijärvi had applied for an internship at Adidas and was now accepted. "The application process was long! It consisted of several interviews and design tasks," Evijärvi explains.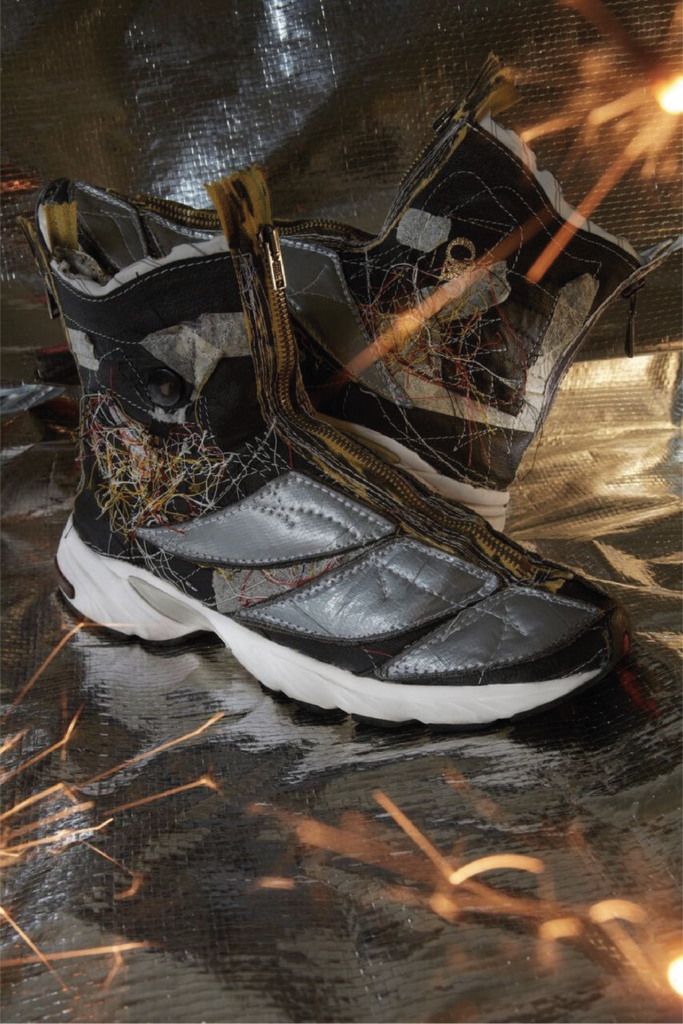 The design tasks were what eventually opened the doors to the world acclaimed sports brand's headquarters. Namely, Evijärvi had designed a pair of outdoor shoes that truly tapped into the zeitgeist – and eventually led to the designer's current role working for Adidas by Stella McCartney.
"Adidas is an incredible entry-level working place as it enables near-certain employment in the industry. An industry that is notorious for being difficult to get into and incredibly hard to navigate."
Evijärvi continues, "I believe working for a sports brand allows one to enter the fashion business in a more healthy way. Something which does not happen under many other brands."
The designer is currently heavily involved in the design processes behind the Adidas by Stella McCartney segment of the brand. "I work closely with the developers polishing the designs and working on the details of the shoes. Footwear designers at Adidas are very much involved in all levels of the design process."
This shows in the Adidas by Stella Mccartney Clog, the first model Evijärvi has been designing for the brand. "It's an EVA," the designer says.
A what now?
"A clog made from ethylene vinyl acetate, a super lightweight material that's somewhere between foam and rubber with its efficiency," the designer laughs.
A product involving over 12 months of design and development, now launched in three splendid colours. A first for the designer with, in their own words, "very few design miles under my belt".
Is this not the epitome of living one's dream?
"Sure – I am definitely living large, but working for Adidas kind of battles with my mentality of creating while consuming less. I always imagined myself working in a less commercial way involving more experimental design."

Iivo Evijärvi
This means that in the future the Finnish Evijärvi will hopefully be found working at French or Italian fashion houses, as this might, according to the designer, "simply give more".
Before the line for registering one's address in Germany lingers on into yet another hour, what is Evijärvi currently wearing on their own feet?
"The Adidas by Stella McCartney Clogs – they bring a smile to people's faces."