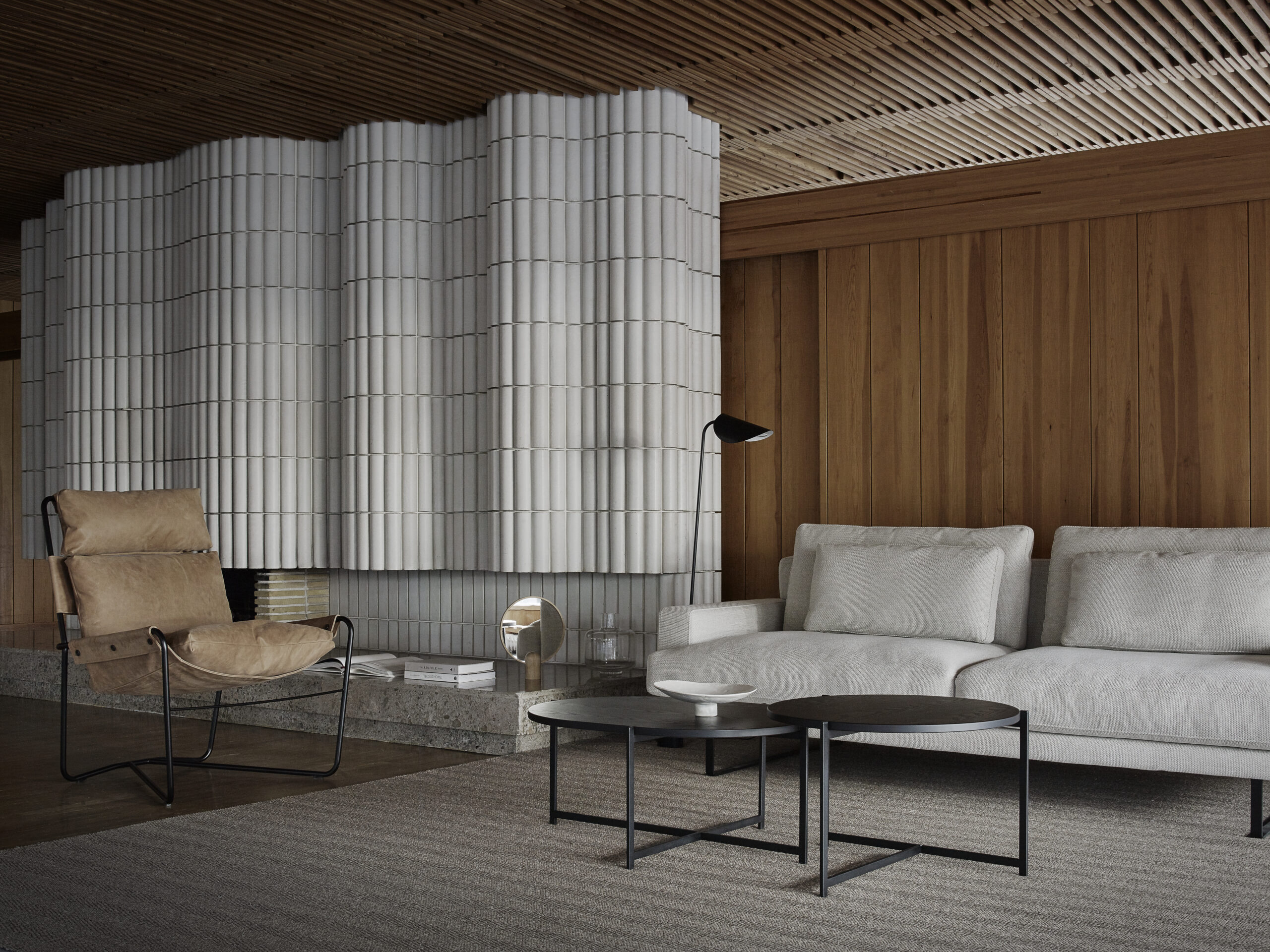 Many reasons to celebrate Interface!
Interface is strongly rooted in South Ostrobothnia of Finland, although the factory is today located in Heinola. Their story began in 1963, when Efraim Männistö, the son of a carpenter, founded Interface in Norinkylä, Teuva.
The 60-year-old family business is currently managed by the second generation. In 1996 Interface ended up in the ownership of Keijo Leppänen for a purchase price of 50 Finnish marks (8.40 euros). Unfortunately, he died doing the work he loved at the Copenhagen furniture fair in 2000. Since then, the company has been piloted by his middle son Tuukka Leppänen, who at the age of 22 took over the management of the traditional furniture manufacturer.
"Our history has made us what we are today. We have always trusted design, quality, comfort and Finnish manufacturing. You can feel the quality of a good sofa – and that's what it is about. The real human need is to stop, calm down, cherish the moment and enjoy oneself. A good sofa makes good times better," says Tuukka Leppänen.

Classic and timeless

At Interface, timeless shapes and shades are professionally designed.
"Timelessness is one part of ecological thinking. Just as the materials of our sofas last, the shapes of our products also last for decades."

Tuukka Leppänen
Interface's products are manufactured in Finland at the Heinola factory. The degree of domesticity reduces the ecological footprint. The raw materials for the products are procured from responsible suppliers, which are as local as possible.
Interface is participating in the main exhibition of Helsinki Design Week in Merikortteli from 13 to 17 September 2023. Ticket sales will start with the programme launch on June 14.