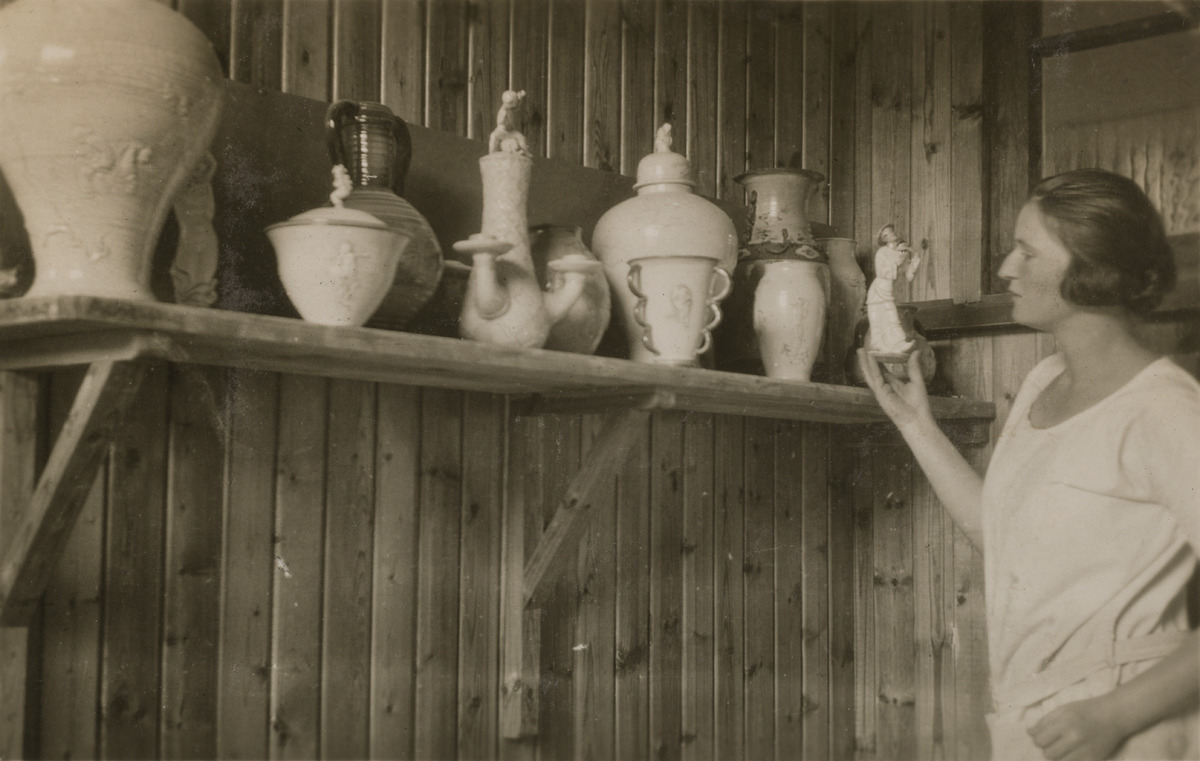 Collecting is no longer just a hobby for the few
Helsinki Design Week's beloved classic – Design Market – will again take over the Cable Factory on 9 and 10 September. For nearly twenty years, the Design Market has displayed great finds to decorate your home or complement your wardrobe with the samples and last-season items of the most attractive design brands in Finland. Sustainable consumption is one of HDW's central values and in the core of Design Market, too, and our partnering companies wholeheartedly commit to sustainable production.

This year we combine sustainability and unique treasures at the Collectors' Market – organized for the first time ever – to present rare, exquisite and vintage items and limited editions during Design Market. In accordance with the annual theme "Once upon a time", we are now telling the stories of objects that have seen life.
For the second consecutive year, Finland exhausted its share of natural resources by the end of March. The textile and clothing industries, for example, consume more per year than air and sea transport combined. As much as 92 million tonnes of textile waste is produced in the world every year. Consumers are starting to see the problems of mass production, and recycling is increasingly appreciated. Young people like to modify second-hand items, and those interested in home decor explore auctions for some great finds. People share information about old objects on social media, and shopping centres now feature second-hand stores.
But have recycling and seeking ecological materials and smaller editions a permanent role in consumption and our future?
What makes an item valuable, what do vintage and new unique objects have in common, and what kind of stories can be found in Grandma's attic?
Two experts deeply versed in the history of Finnish design explain what vintage is all about and present their outlook on more sustainable consumption.
Valuable items carry along stories that help understand the past Design that stands the test of time consists of stories and character accumulated over the years, and now patina is allowed to show. Specialized in old Artek items, the Artek 2nd Cycle store's experts have noticed that the demand for and appreciation of vintage is on the increase. "We are seeing a more versatile clientele. A used piece of furniture is no more bought for its cheaper price but there may be a deeper purpose to investing in an old item. This is not a thing for the young and aware consumers only," says design expert Antti Tevajärvi who has been with the 2nd Cycle since its very beginning.

Founded in 2006, the 2nd Cycle has over the years strengthened its role as part of the Artek brand, and old pieces of furniture are now being exported all over the world. According to Tevajärvi, Artek's old products and other Finnish design items are being eagerly exported to the US in addition to Japan and Central and Northern Europe.
Design eras live on in vintage furniture. That is fascinating, and understanding an era helps perceive the past and historical phenomena from a wider perspective. The history of design is an interest of Jens Beck, who says: "Observing how time manifests itself in a product and design is a fascinating way to learn about history. Time always sets limits, whether there is a lack of materials during a war or challenges to find new materials." Knowledge of history helps understand contemporary phenomena, too, and envision the future. Beck thinks design history should be addressed more in general debate and education. He became interested in design while living in Denmark, where the internationally renowned Danish Design was present everywhere, after which he quickly discovered Finnish design and started studying its history. "In Finland, design is a major part of the national identity. Think about the Aaltos, the Gummerus activity, the Milan triennial in 1951, all the functionalistic buildings and how much was created between the two world wars. We are known around the world for Finnish design."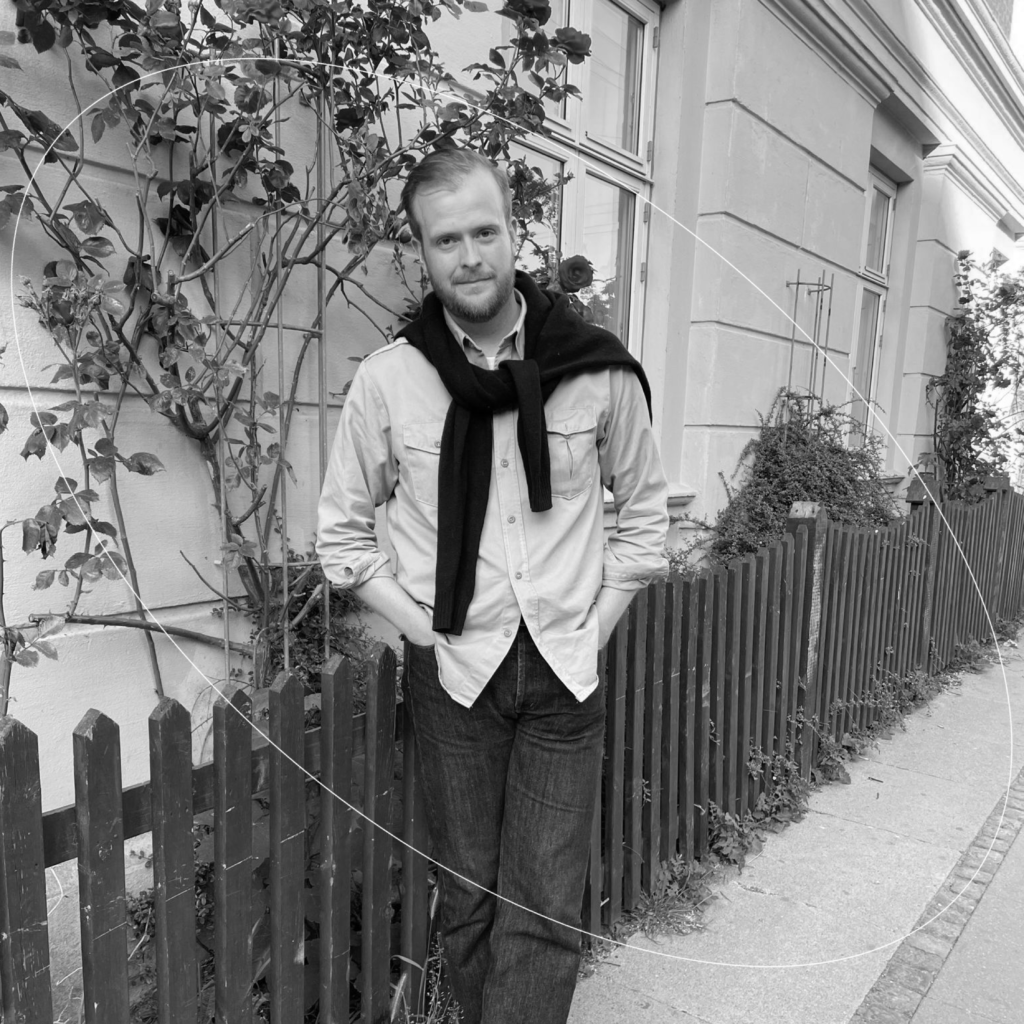 "In addition to more ecological consumption, it is clearly now more common to appreciate and study design's history," confirms Tevajärvi. Celebrating design's history has been the point of Artek 2nd Cycle since its beginnings, and they do invest in research.
Tevajärvi highlights the importance of a collegial community and the role of dedicated design enthusiasts. "I want to emphasize how important it is to have a community of design fans, collectors and dedicated researchers who are able to find plenty of forgotten material and information. I like to call it a dialogue, as we have learnt a lot from our followers and received support and help from design buffs who spend more time at museum libraries. It is really rewarding, and an important part of our business."
"In addition to more ecological consumption, it is clearly now more common to appreciate and study design's history."

Antti Tevajärvi
Both Beck and Tevajärvi say that the monetary value of vintage is determined artificially based on the market. They both think that the real value of vintage is somewhere else completely.
"Monetary value is indeed determined artificially: an object becomes valuable if there is a demand for it in an auction. The monetary value of a vintage product may be very unreal at times," says Beck. Tevajärvi says that Artek 2nd Cycle has lately introduced side by side with the most commercially desired designers beautiful anonymous items that attract and create awe on another level. "Understanding an object's origins, its reasons for being and manufacturing method, explains how its price is determined. Purchasing a sustainably produced, wear-resistant item is a good deed," Beck says.
The intangible value of design products consists of many things, from design to production and materials, but regarding vintage, perhaps most importantly, of life. Or soul, as Jens Beck says. "Unique old objects – even the ones mass produced in their time – have soul, for the lack of a better word. Life and use, patina, show on them. The years of life give the object a kind of warmth, or soul. A glow that makes it different from a uniform end-product. This is the big bonus when buying vintage."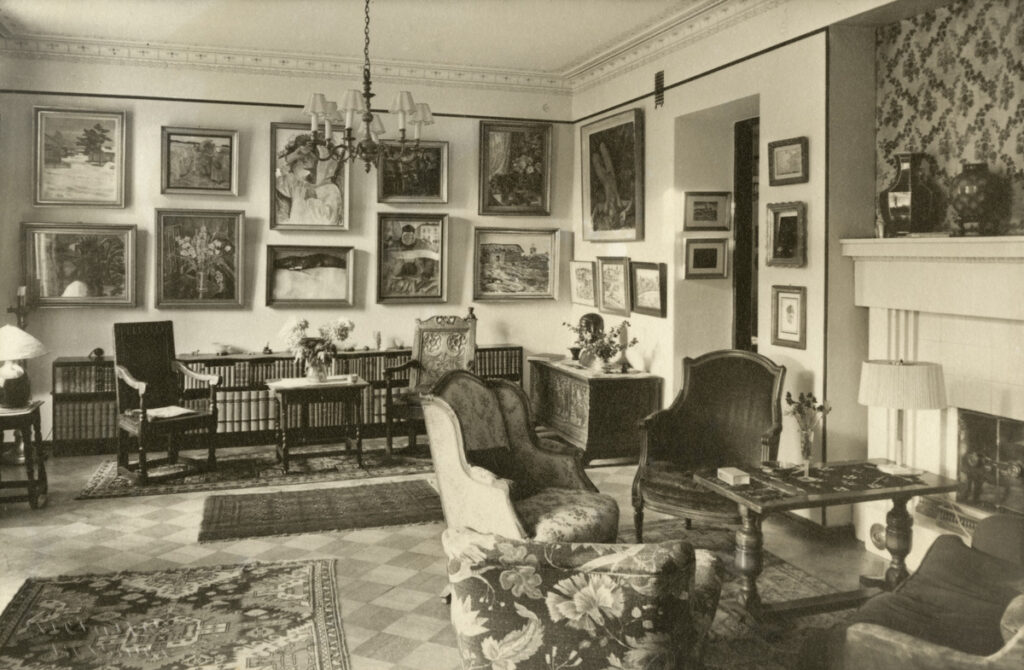 Tevajärvi, too, emphasizes stories. "We are willing to make a bigger effort to find an important piece of furniture or clothing, to maintain and repair it, and it is not only about novelty but perhaps faith in something more sustainable, a tradition, or a special relationship with the object obtained. Background stories add interest and attachment towards objects." Sometimes enthusiasm for old objects may tie in a personal history as part of a broad continuum, which tends to increase the value of the objects even more. "People browse through their grannies and grampas' stashes, flipping plates, looking for stamps in lamps. While doing that they learn about the eras of the objects," Beck says.
Aesthetics and sustainable thinking go hand in hand – one purchase decision at a time
People now want to decorate with personality and pay attention to personal style in clothing. Instead of quick trends and updates season by season, people have started to pay attention to their investments' originality and durability. New production once again prefers materials that emit warmth and resonate emotionally. Design and working as a designer are appreciated. "New unique products reflect the artist's continuum. It is clear that they have been made with love," Jens Beck says.
According to Antti Tevajärvi, the production of Artek's iconic stool 60, which celebrates its 90th anniversary this year, is back to using wood and showing the true character of the material. "We have tried to figure out at which point quality control went overboard. Originally, wood was supposed to play the leading role, and a light wood surface does not need to be overly aestheticized but can be knotty and have its beauty marks. The perspective is now back to natural, mostly for ecological reasons, but at the same time, we are returning to our roots." Artek 2nd Cycle helps Artek's product development with its research, and the entire concept is back to the roots. "We have not introduced anything radically new to Artek and Aaltos' design philosophy. Rather, we have emphasized what was important in the tradition of Artek since the beginning: a modern, timeless idiom, materials that stand the test of time beautifully, and even when well worn, remain attractive and topical." Indeed, it is durability that is common to old design and new limited editions with focus on high quality production.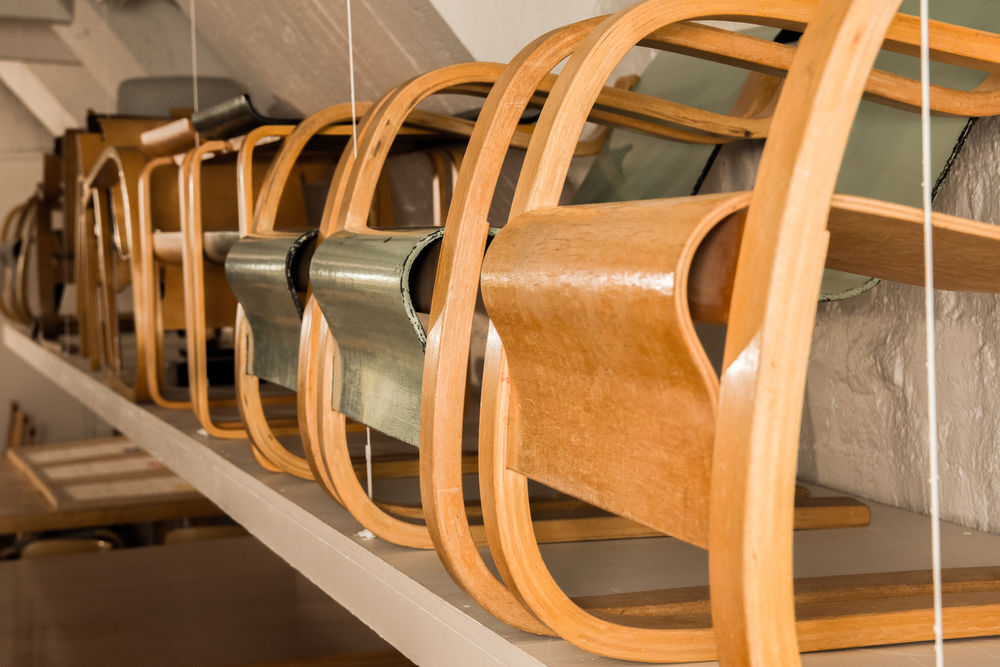 Better access to vintage enables more people to purchase beautiful items with personality. "People are realizing that in auctions and antique stores they do not need to spend 2000 euros for a lighting fixture but can find something that stands out and will live longer – having lasted for 50 years, will last for 50 more – for an affordable price," Beck says.
Then again, new, more valuable design items can be purchased by making bigger individual investments, one at a time. "Sustainable consumption begins at understanding. All of us can never afford to decorate using ethically produced design items only, but if we could do ten per cent – if we really aim at other than mass consumption. If you save money for or invest more in objects, they make you happier compared to buying your entire home in one sitting. Each object can have a story."
Tevajärvi says that more sustainable decor is chosen in various public and commercial projects and that clients now want to combine new and old production: "They want vintage to bring depth to private interiors and commercial premises, and this trend is creeping into public interior design projects, too. Although we originally focused very much on the most famous Aalto design furniture, we are now highlighting the works of nearly forgotten designers, and that is rewarding."
Collectors' Market brings design history and understanding available to more peopleCollecting is no more the hobby of the chosen few. Tevajärvi has seen a new collector generation be born: "I think it is really refreshing to see playfulness alongside the museums and holistic collections; I mean tastefully curated eclectic collections."
Beck believes Collectors' Market to lower the threshold of vintage consumption.
"I think it is great that Helsinki people will have the opportunity to browse through a proper, beautiful and unique collection. People will learn that objects can be made to last – whether unique, new or vintage. That they live in a symbiotic relationship."

Jens Beck says about Collectors' Market
Jens Beck encourages those interested in vintage and collecting to be curious and brave. "You can learn a lot by flipping those old plates and being nosy. The awesome Finnish library system allows you to borrow home books worth hundreds of euros for an entire month. Dare to ring the doorbell and visit tiny design stores. People interested in design, antiques and art usually love to talk about objects to learn more. There is always something to learn."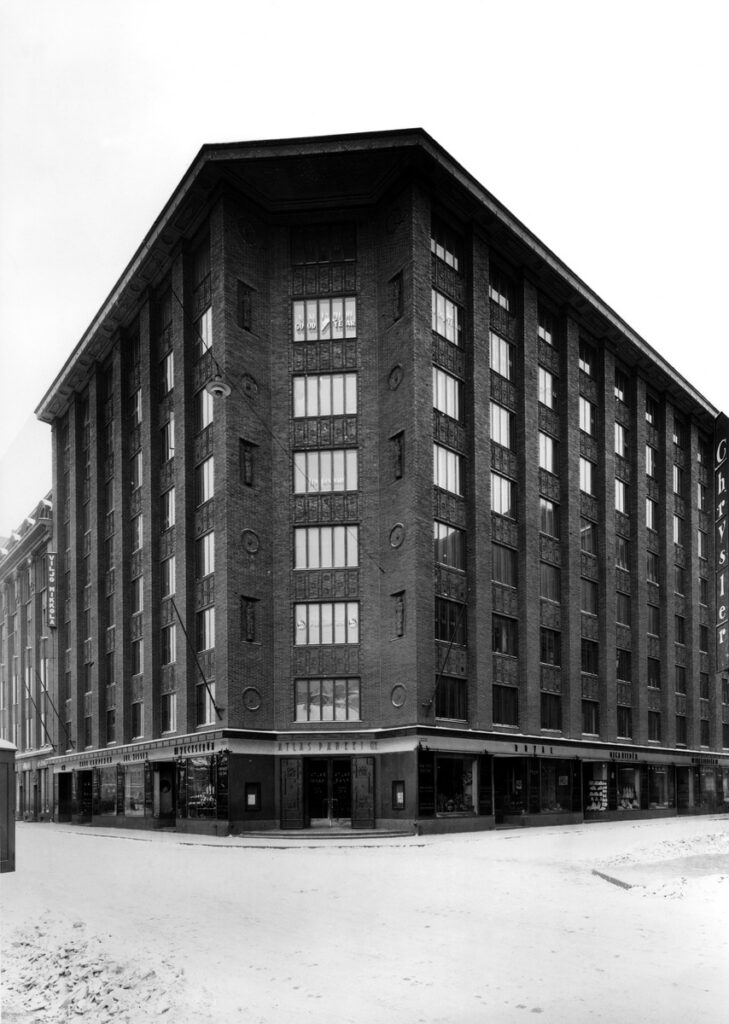 Tevajärvi agrees: "My work allows me to see beautiful things daily, and perhaps every now and then I manage to inspire others to feel the magic of old objects." Tevajärvi encourages people to learn extensively about the works of various designers from various eras. Finding a rare historically meaningful object and finding out about its background is highly addictive. Then again, a very common chair may be very attractive thanks to its patina, historical context or tiny difference in details. What excites me is that the details in objects often link to a larger phenomenon in the history of design, opening up new paths of research."
Beck suggests looking up in the city. "Design is everywhere. For example, at Mikonkatu 9, where the restaurant Penélope now resides, there used to be Atlas Bank. That building has amazing doors, and there used to be furniture designed by Arttu Brummer inside; it is an unbelievably beautiful location. Stop to take a look. The more you learn, the more you will know what to look for and why."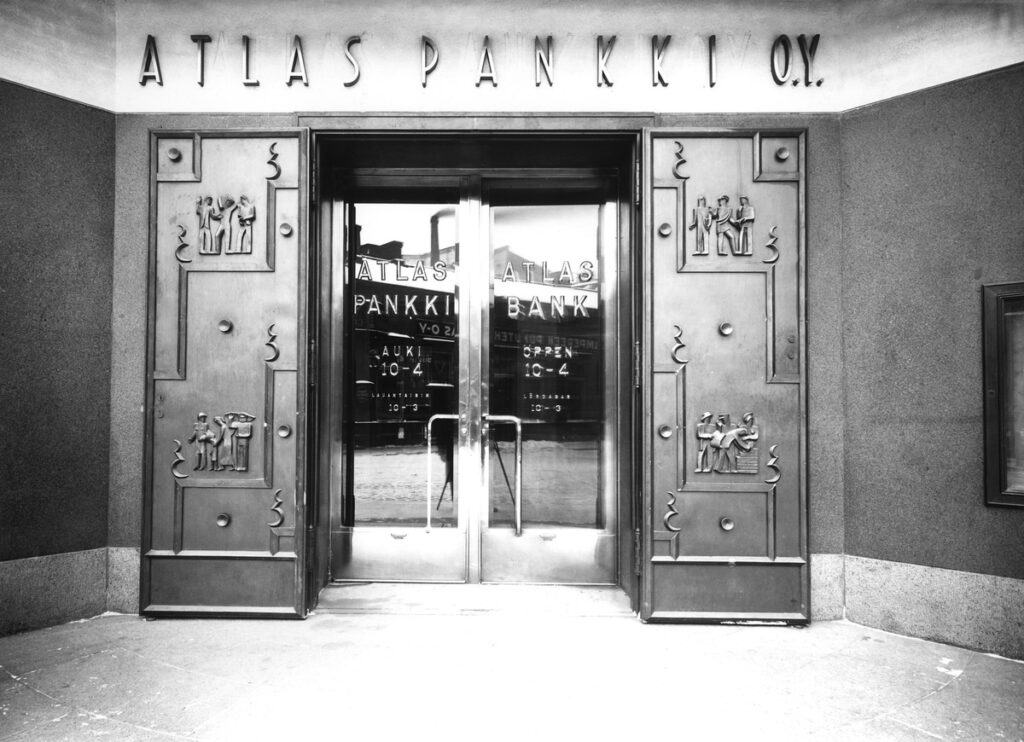 Collectors' Market during Design Market at the Cable Factory on 9 and 10 September at 11–18. Free entry. You can learn more about the Design Market here.