The Helsinki Design Awards finalists have been chosen – vote for your favourite!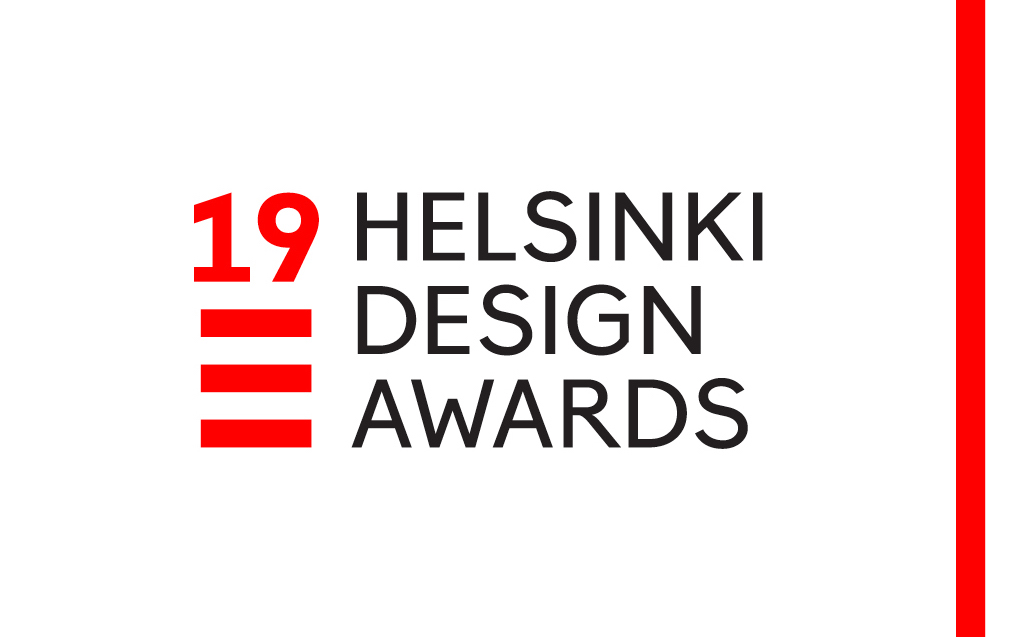 Helsinki Design Awards are given to Finnish designers and design products. The winners are chosen in five different categories. Here is an introduction to the Helsinki Design Awards finalists in the Product and Design Deed of the Year categories.
Helsinki Design Awards are given to Finnish designers and design products. Here is an introduction to the Helsinki Design Awards finalists in the Product and Design Deed categories.
The finalists' of all five categories will be presented at the Helsinki Design Week main venue, Erottaja2, in the first-floor exhibition space open to public throughout the festival. Weekly readers and exhibition visitors can vote for their favourites. The Audience Choice award is given based on these votes. Vote for your favourite here.
Design Deed
Kämp Garden
Kämp Garden brings together the top names and rising talents in Finnish fashion. The Garden encompasses a sense of community, sustainable collections and solutions, and interesting design. It consists of brands such as Samuji, R-Collection, èN Hats, Terhi Pölkki, Hálo, Nomen Nescio, Arela, TRE <3 Nide + Klaus Haapaniemi, Jolie and restaurants Le Marché, Haiku Sushi and Kuuma. uni Communication & Production is in charge of the Garden's concept and curation, communications and marketing. The interior is designed by Futudesign and Lindroos Architects. The visual identity is by TSTO. The Garden is part of the sustainable choice service on the MyHelsinki website.
"Fashion and retail are going through a revolution. The Garden was founded to bring new ideas to both sectors. It enables various experiments and provides a central location for small, intriguing companies. The Garden's objective is to provide an interface for new type of consumption and sustainable development; the companies involved offer repair and maintenance services for their products, for example. The Garden has been received with enthusiasm, and it has established a place among the top destinations in the centre of Helsinki. It is visited by nearly 100,000 persons every month."
"Here at the Garden, we are all quite taken by our place among the finalists. Our success and existence depend on the people that work here and visit us. Fashion will be more ethical and ecological in the future. Being included on the Design Awards shortlist means that we are moving in the right direction."
KWUM

KWUM is Korean for a dream – and at Fiskars it refers to the Karin Widnäs museum. The museum combines wood and ceramics and is a great example of how ceramics can be used in buildings. Architect Tuomo Siitonen has also designed the Studio Widnäs next door, which functions as a home, studio and gallery for the artist. In addition to the exhibitions that mainly consist of Karin Widnäs's own collections, the museum temporarily hosts works from both Finnish and foreign ceramic artists.
"This acknowledgement and recognition encourages us to continue defending excellent professional skills in ceramics. KWUM is an all-year-round forum for ceramic art and utility objects. It presents alternating exhibitions and collections of ceramics. I want to continue to defend the position of ceramic studio art in Finland and to carry forward the deep understanding of materials and techniques developed during generations. Currently they are not receiving sufficient attention in education. KWUM's and my dream is that appreciation for high quality design and professional arts and crafts will continue in both Finland and internationally in the future."
Samuji

Samuji is a creative studio and lifestyle brand founded in 2009. Its objective is to produce sustainable and timeless design; products that serve their purpose and have a story to tell. The Samuji product family includes a women's collection introduced twice a year and a Home collection launched in the autumn of 2014. Samuji's founder and creative director is Finnish designer Samu-Jussi Koski.
"This acknowledgement comes in a perfect moment now that my faith in my work is being tested. Samuji is trying to survive the roughest waters in its history. If we sail, we'll get to celebrate the company's 10th anniversary."
Product of the Year
Norden axes

The design of the Norden axes draws from the 370-year history and craft tradition of Fiskars, as well as from modern technology and Fiskars's product development innovations. The Norden axes combine awarded design and new type of technology which solves the typical challenges of wood-handled axes on the market. The joint between the blade and the handle made of hickory is unbreakable thanks to a cast of FiberComp polyamide. The blades of the axes are made of double-hardened carbon steel, and the non-stick PTFE coating guarantees that they do not get stuck in the wood. Founded in 1649 in the foundry of Fiskars, the company encourages everyday creativity by providing first-class design. Fiskars has manufactured the best axes in the world for more than 300 years.
"We really appreciate this nomination. It means we have managed to create a uniquely designed high quality product. In a way, the Norden axes represent a return to our roots. We have more than 300 years of experience in making axes, but we haven't produced wooden-handled axes for decades."
Hiilipörssi Carbon Stock Market
Carbon Stock Market is the Finnish Association for Nature Conservation's (FANC) carbon credit and restoration service to secure the carbon stock of Finnish peatlands, to increase the diversity of peatland nature and to improve the conditions of clean water bodies by restoring the peatlands to their natural state and status. Investing in the Carbon Market is the best way to contribute to the control of climate change and increasing biodiversity.
The Carbon Market was designed by a versatile team of professionals and experts from various fields. Its core consists of eight persons: ecosystem biologist Risto Sulkava of FANC, rural researcher Heikki Susiluoma, peatland biologist Olli Turunen, culture specialist Ilkka Kuukka and concept designer Hanna Linkola. The team also includes service designer Outi Ugas (SustainOnline), content producer Jenni Happonen and website wizard Erno Lipponen (Web-veistämö).
"Nomination for the Product of the Year means that we have succeeded in the design of the product as well as in crystallizing our concept, which has been really challenging at times in such a versatile and wide-scale project. It has been a great pleasure to see that the design field is taking a serious stand on the questions of fostering the wealth of nature and biodiversity; we are all arguably tired of greenwashing."
"The Carbon Market has been received amazingly positively: on the morning after the opening we had 10,000 euros, and at the moment we have 700,000 euros. Based on the feedback, people have been happy about this being a Finnish service, its hands-on approach and versatility. People can contribute with a small investment, and what's best, they have a direct, concrete impact on Finnish nature and species."
Varjo VR-1

VR-1 is the world's only human-eye resolution virtual reality device. Varjo is a Finnish technology company founded in 2016 which produces world-leading VR/XR products for professional use.
"Varjo's vision is to revolutionize human creativity and efficiency with iconic products that seamlessly combine reality and the virtual world. We do not compromise our products in any way, and Varjo's VR-1 has become an international talking point and a flagship of making the future happen by combining top technology and design. We are flattered and happy that combining successful design and high tech has gained attention internationally as well as in Finland."
Jury
The finalists have been chosen by a jury of professionals consisting of design historian Kaisu Savola, Jussi Impiö of Demos Helsinki, curator Suvi Saloniemi, professor Yrjö Sotamaa and designer Aleksi Kuokka. The chairman of the jury is Helsinki Design Week founder and director Kari Korkman. The jury will also pick the winners among the finalists. In addition, awards for the Talent of the Year and Lifetime will be given in the ceremony held 11 September.