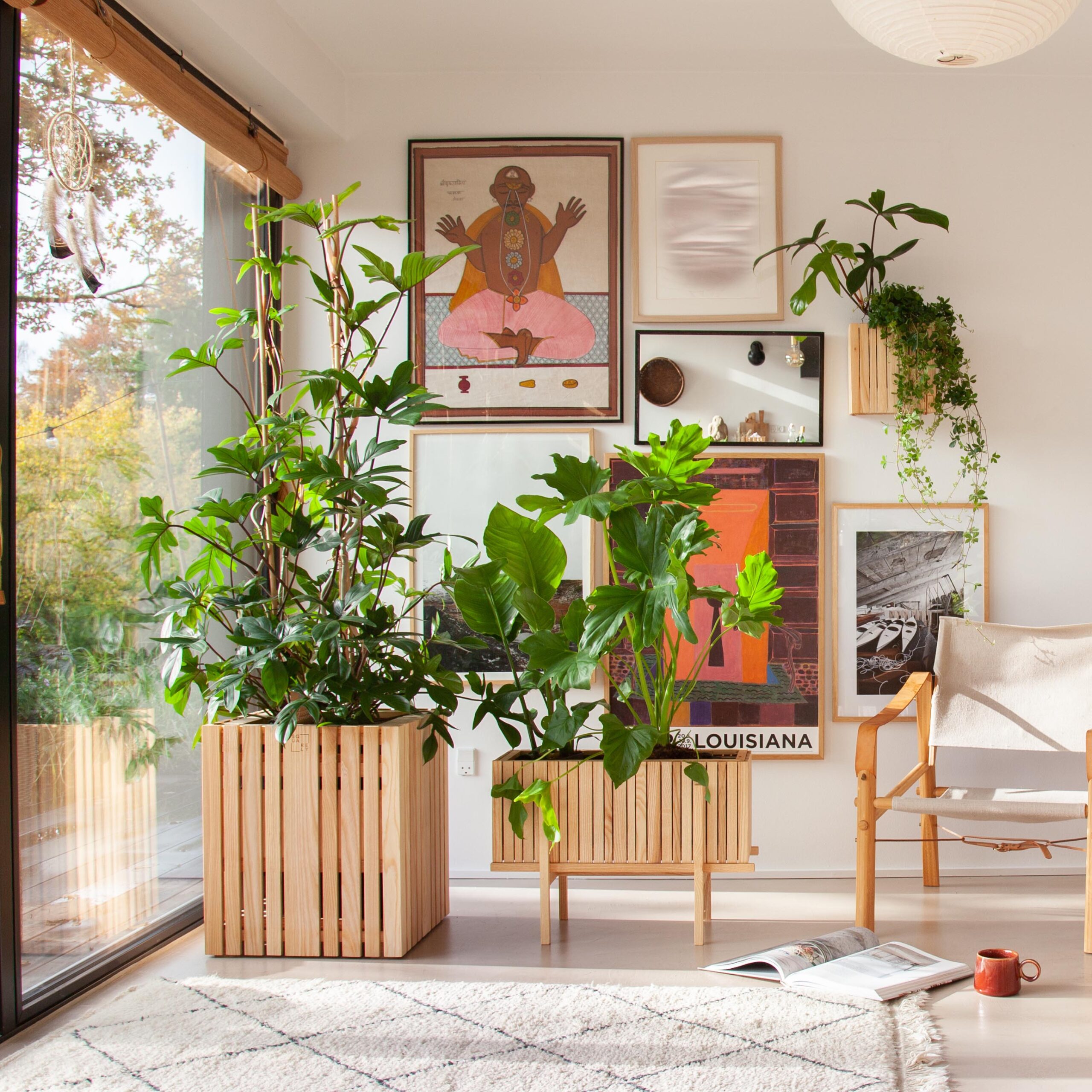 Adaptable and overlapping spaces: Here are the exhibitors of Helsinki Design Week's main exhibition
It is getting hard to say at a first glance whether a room is a home or an office. HDW's main exhibition in Merikortteli (13–17 September) challenges visitors to ponder how private and public premises are created to serve our everyday life that is going through the motions.
Helsinki Design Week's main exhibition on the 6th floor of the Merikortteli block addresses the good everyday life from the perspective of various premises and uses of space. Editor-in-Chief of the Asun magazine Ulla Koskinen is the head curator of the exhibition, and Lauri Johansson is in charge of its architecture.
"The exhibition explores the impact of homes, workspaces and public places on us, and on the other hand, how we develop new kinds of adaptable homes and overlapping spaces into pleasant and comfortable places," says Koskinen. Read Ulla Koskinen's interview here.
The exhibitors represent the scope of the design industry from furniture manufacturers to textile designers and research-based material innovations. Their common denominator is an ecological approach – including design and production entirely made in Finland and advancing circular economy.
In separate rooms under one roof
These exhibitors have built their rooms inside the main exhibition.
Rest and a home-like atmosphere

Lifestyle brand Balmuir's luxury clothing, accessories and home decor items help create a hotel-like feel at home. With natural materials and timeless design, Balmuir adds a calmness to a room of any type.
Founded in the 1940s, creative studio FDB Møbler strives to be the most sustainable furniture maker in Denmark. The company's furniture is designed to last through a lifetime and the various stages of human life.
An online store for Nordic design, Finnish Design Shop believes that homes make Nordic people happy. They offer pieces of Nordic happiness in the form of many design brands and products.
Maker of soapstone and heat-retaining fireplaces, Tulikivi creates reliable heating solutions by using natural materials. Gentle warmth is a safe choice for the home as well as other premises.
Danish New Works' lighting fixtures, furniture and home decor items all share the same serene idiom and earthy tones. The brand is inspired by Japanese culture and has plenty in common with Scandinavian design.

The Moomin home textiles launched in the summer by Arabia help retreat to the comfort zone and relax to escape the hectic rhythm of modern life. These duvet and pillow covers are warm and inviting, made of 100% cotton, to make you feel at home.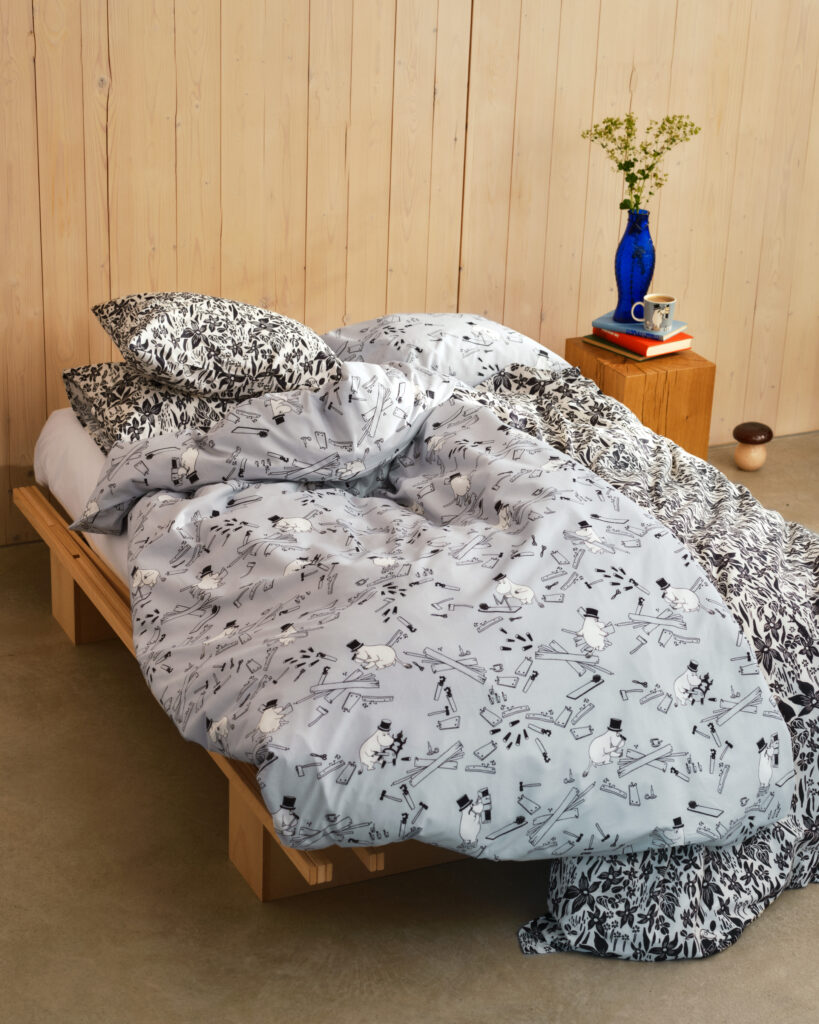 Massimo Copenhagen offers hand-made rugs for homes as well as public spaces. They swear by sustainability and quality and believe that a rug represents the soul of a room.
The main exhibition explores the extremes of workspaces and homes. One extreme is rest. When designing spaces, it is extremely important to guarantee peace and create calming areas. Calming down does not always require a separate space or noise-cancelling headphones, or those may not suffice; the eyes need a rest too.
At the intersection of research and design
Piloted by research institution VTT and Aalto University, Fold is a research-based project to develop sustainable packaging material. Inspired by origami, this material could be used, for example, around glass bottles or as padding for cosmetics delivered from an online store.
Another sprout of Aalto University, Wuud develops wood-based coating material for architecture. Wuud's birchwood interior panel is displayed in the main exhibition of Helsinki Design Week as well as in Aalto University's Designs for a Cooler Planet exhibition.
Adaptable spaces:
Textile designer Johanna Gullichsen's timeless woven items are designed for both private homes and public premises. High in quality, these textiles provide an elegant feel, warmth and balance to any room, from homes to offices.
Designer Laura Juslin and architect Lilli Maunula's Juslin Maunula brand designs seating cushions made of textile waste and blankets and purses, for example. (Their lifestyle collection is called Jumble.) The duo has collaborated with Artek.
Danish family company Carl Hansen & Søn makes furniture for both indoor and outdoor use. Each piece of furniture breathes comfort, craft and sustainability in both look and feel.
Roltrade's furniture fits private and public spaces from cafes to spas and offices, blurring the boundaries between different premises. Roltrade's NOON by Johanson lighting fixtures help set the mood in a public space, for example.
Skanno furniture enables expressing your personality and lifestyle in any space. They bring one of their main brands to the exhibition in Merikortteli: Ligne Roset. The best known classic of the French manufacturer is Togo, celebrating its 50th anniversary. The playful modular sofa collection designed by Michel Ducaroy stunned the market with its innovative idiom in 1973. Ducaroy made Togo look like larva with soft, luxurious folds to encourage daydreaming, drowsy nights and long siestas.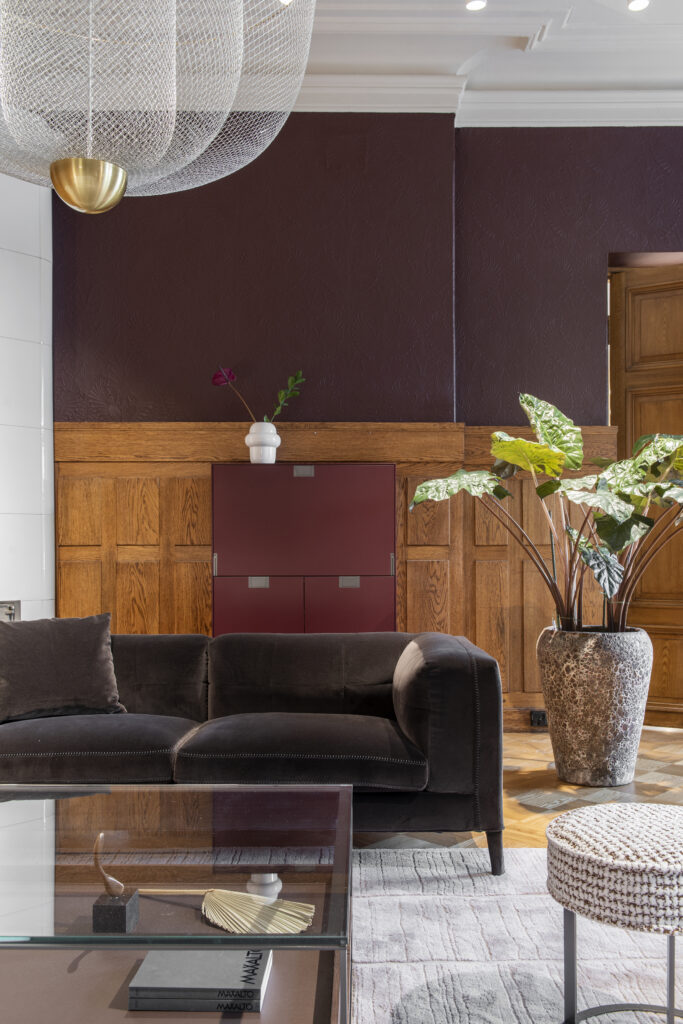 Mizetto provides innovative furniture and storage solutions to meet the varying needs of people and premises. Their Summer 2023 collection blurs the boundaries between homes and offices, work and play.
More and more offices look like homes with soft sofas and houseplants. Home decor, on the other hand, is inspired by public spaces, such as hotels and spas. Premises now have many different purposes.
Wood and other materials inspire design
Artist Ilona Rista mainly uses wood as the material for her works. Rista's acoustic wall panels are also works of art. They have been displayed in nature (for example at Töölönlahti) as well as in a quiet room in a hospital.Secto Design is known for their wooden lighting fixtures in demand around the world. Delicate, airy lamps are great for setting the mood in any space or situation. Nikari x Woodnotes was born when wood furniture maker Nikari merged some of its operations and organization with paper-yarn design brand Woodnotes.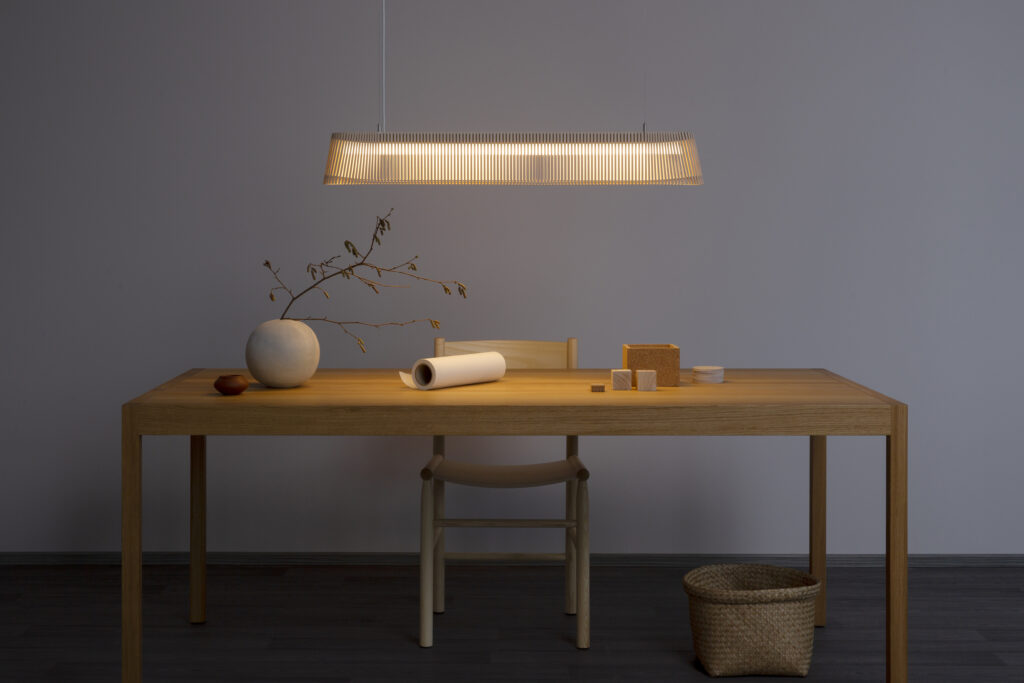 Wood symbolizes life to Artisan. This furniture manufacturer uses wood obtained from renewable sources and, among other things, natural oils, which help wood "breathe".
Finnish-Japanese FINOM x Minä Perhonen is a lighting fixture collection inspired by nature and mushrooms in particular. Textile and clothing designer Akira Minagawa and interior architect Esa Vesmanen's design philosophies emphasize the joy and happiness of everyday life.
Squarely Copenhagen's collection includes cube-shaped boxes optimized to let houseplants water themselves. The boxes can store litres of water to reduce the need of watering.
Ponsia x Rakla is the collaboration project by industrial glass company Rakla and Ponsia that combines contemporary art and design. The images printed by Ponsia and curated for the exhibition are used on the glass surfaces by Rakla.
Individual objects in shared rooms
The objects of these exhibitors have been curated to shared rooms.
Customized, good everyday life:
Woven Works is a Finnish rug brand that integrates Ostrobothnian roots with modern, inventive and sustainable Finnish design. The rugs are designed in cooperation with Finnish contemporary designers and woven by hand in India.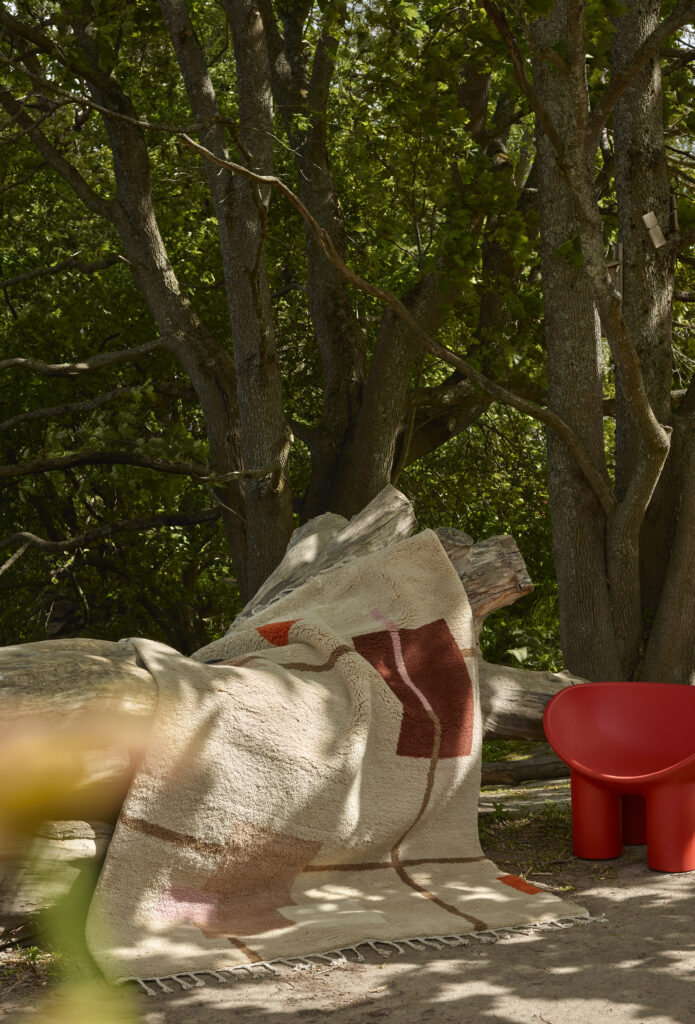 KO-HO Design Studio's Mölinä & Puisto Collection brings acoustic solutions that draw from the silence of the north into the work environments of the future. Acoustic panels, work stations and room dividers make the rooms where we spend most of our time more quiet.
Fasetti enables choices that last for years and years. They restore and sell the classics of Nordic design. Their collection items are made in their own workshop in Hollola and also serve various restoration and interior design projects.
Finnish Interface is best known for their sofas and armchairs made in Finland. The furniture made of certified materials is marked with the Key Flag symbol and manufactured in Heinola.
Private moments in any space:
Ylämaan graniitti makes high quality stone worktops and other stone products of Finnish granite and the most beautiful stone varieties in the world. They use natural stone and quartz, for example.
Helsinki-based architects' office Collaboratorio operates internationally and swears by collaboration. They create beautiful living spaces that meet the needs of modern people, putting community and humanity first.
Grohe offers spa and kitchen faucets and bathroom ceramics for "the perfect hone".
People have different needs: some can only concentrate in absolute silence while others work best when there is some background noise. In a changing world, there is a need to make room for diversity and community while not forgetting privacy. You can both work and retreat to your own peace in one room. Common rooms, too, need to offer privacy.
Designer-driven:
Product and furniture designer Iina Kettunen designs beautiful utility items made of glass, among other materials. Kettunen's plant-supports made of glass, for example, look like art more than utility items.
Designer Hanna Sarén's éN Hats is a sustainable brand of brimmed hats. Minimalistic and monochromatic hats are designed and manufactured on Korkeavuorenkatu in Helsinki by embracing the art of making by hand. A colourful hat shelf is built in the entrance of Merikortteli.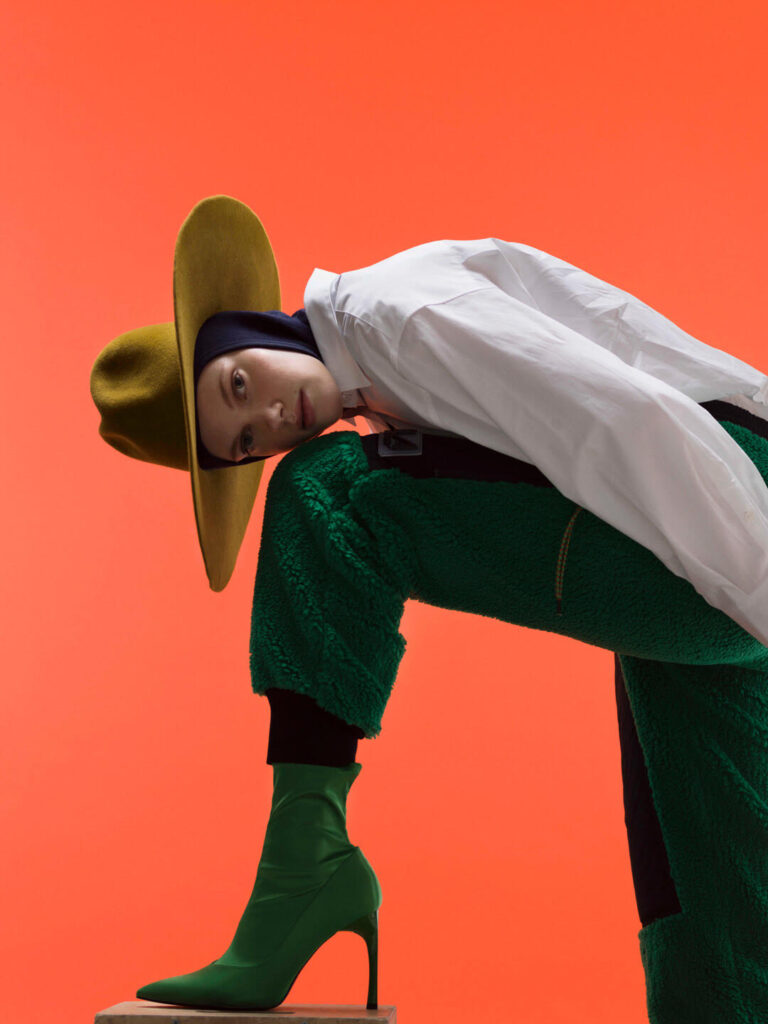 Reeta Laine graduated with bachelor's degrees in both design and cinematography. Laine's unique approach is presented, for example, in poster art and multifunctional furniture made from surplus materials.
Henki Furniture is joining the exhibition with a product launch from Harri Koskinen.
Helsinki Design Week at Merikortteli 13–17 September (Wed–Fri 2–8pm, Sat-Sun klo 12–8pm). Daily Talks Programme can be found here and tickets (20/201€) can be found here.