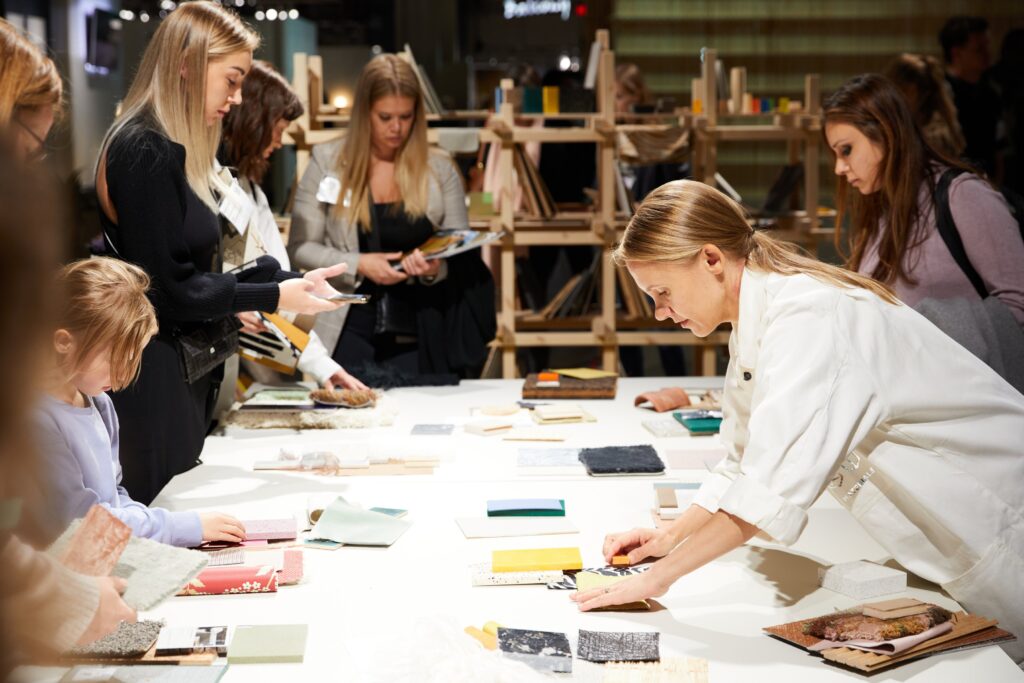 Habitare
When
Wed 13.09.2023 - Sun 17.09.2023
Where
Helsingin Messukeskus. Messuaukio 1, 00520 Helsinki, 00520, Helsinki
Accessible
Yes
Toimitiloissamme on esteetön sisäänpääsy ja kulku tilasta toiseen sekä esteettömiä WC-tiloja. Opastamme selkeästi ja esteettömyystiedot karttoineen löytyvät selkeästi verkkosivuiltamme. Toimitilojemme läheisyydessä on mahdollisuus esteettömään pysäköintiin. Katsomossamme on pyörätuolipaikkoja ja valikoiduissa tiloissa induktiosilmukka. Koko henkilökuntamme on sitoutunut parhaalla mahdollisella tavalla palvelemaan vammaista asiakastamme.
Language
Finnish / English
The largest furniture, design and interior decoration event in Finland will be held from 13 to 17 September 2023 at Messukeskus Helsinki. Habitare offers experiences and ideas on interior decoration, and on the functioning and look of homes and other spaces. Habitare highlights the ideas and works by a new generation of designers, and sparks discussion.
Habitare's theme, Together, speaks about our need to feel togetherness, but also about our duty to take care of nature and each other. Habitare's new themed exhibition, designed by Studio Plenty, brings monumentality and the small details of everyday life into the dialogue. The exhibion design of Habitare is created by Studio Joanna Laajisto.
The International Friend of Habitare is Anders Byriel, CEO of Kvadrat. He will give a keynote speech on 13 September. Habitare will also feature, as a moderator of the Habitare Pro design talks, Max Fraser, Editorial Director of Dezeen. The talks will be held on 13 and 14 September.