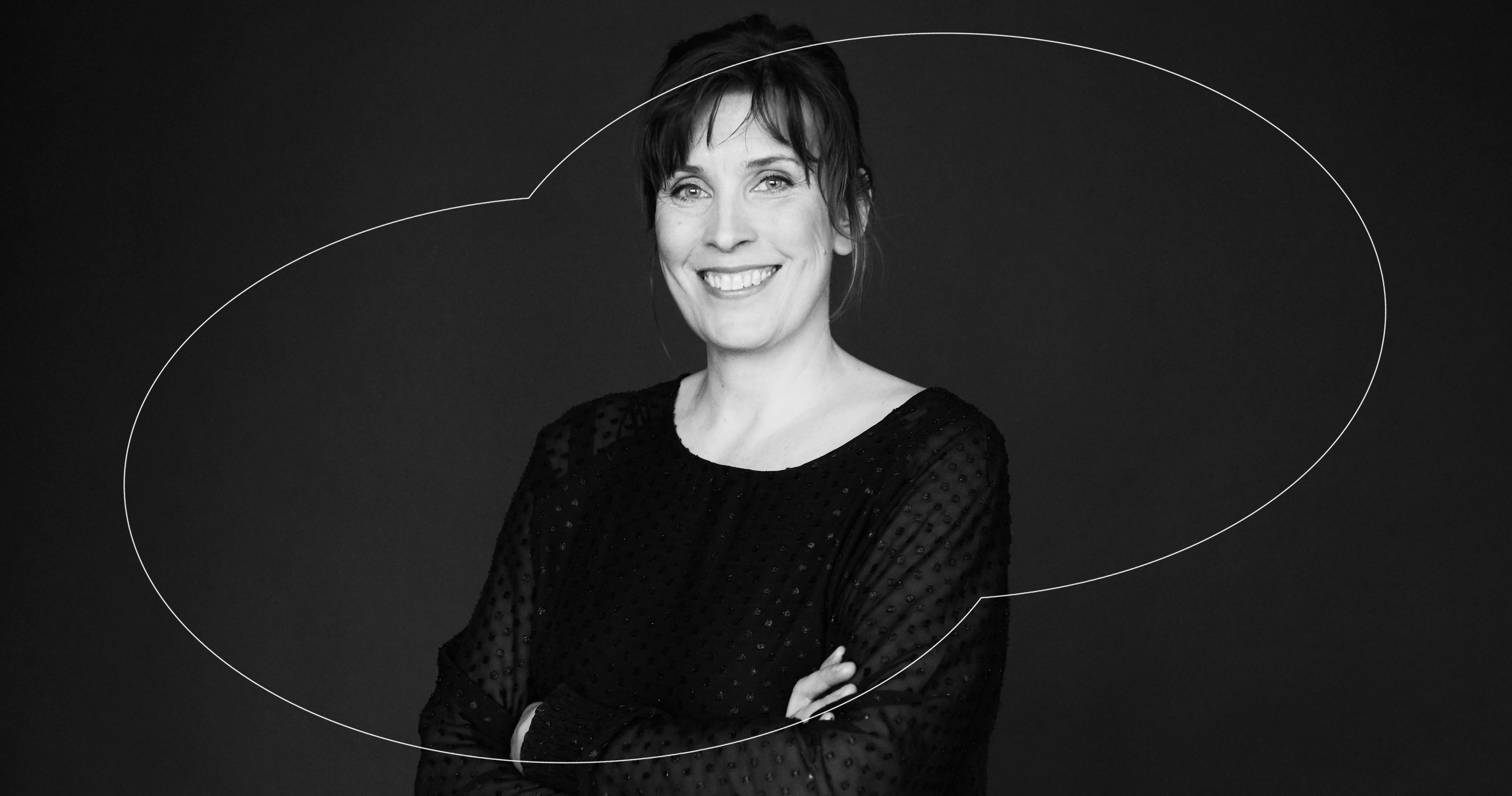 Finland could be amazing showing the way in learning by inventing, says Mari Savio
SuoMu, the Finnish Association of Design Learning, a close and long-term partner of Helsinki Design Week, will celebrate its 10th anniversary during HDW Children's Design Week. Amidst the hustle and bustle, Weekly caught up with Mari Savio to ask about the association, its history and the many aspects and possibilities of design learning.
Ten years of joy of shared learning
"For a curious mind everything is possible. The world desperately needs the joys and opportunities of exploration," says Mari Savio, the founder of the SuoMu, to describe the core of design learning. In operation since 2013, the idea for the association came to Savio when she served a term as a design learning specialist for the Arts Promotion Centre Finland. In this position, she was able to focus on design learning and explore its impact in Finland and internationally. Savio prefers the term design learning instead of education, for example, because "it is not only for children. Design learning is very much a lifelong learning path."
After surveying the field, Savio understood that design learning was available for very few people and decided to bring the tools of creative learning more publicly available. This sprouted the MUTKU project consisting of publicly available learning materials for comprehensive schools. Later SuoMu developed the MUTU design learning package for highschoolers. One of the very principles of SuoMu and design learning is to share knowledge, and all learning materials developed during the ten years of operation are openly available to all interested. "One of SuoMu's principles is to develop design learning in cooperation with teachers, pupil and the general public. Inclusivity and customer orientation are key factors." The association's learning materials have been developed by trial and error to provide teachers and students with tools to apply creatively.
While the core principles of SuoMu remain the same, its operations have evolved over the ten years. The value of design learning is widely acknowledged now and documented in the national curriculum of Finland, for example. This was not the case before, and SuoMu's early steps involved hours and hours of voluntary work to introduce the topic to the public. Since the beginning, this has involved inclusive events where people can experience design learning in action and meet others interested in the method. Savio mentions a very early project called "The Moving Castle" and the people behind it: Laura Pokela, Essi Rämä and Oona Niemelä. This was a touring concept that included "sewing circles" where people got to design and make their own projects with the help of designers. "We've always wanted to organize events for all generations. It's been an amazing bonus that people have been able to make prototypes and try whatever they come up with. Our slogan says that we provide the opportunity to step into the shoes of a designer."
Now after the pandemic, SuoMu's event concepts are having a renaissance, and their low-threshold tea-party series is to continue. "We are now more and more oriented to bring together people interested in design learning while also evoking interest in those who are not yet aware of design learning."
SuoMu's members are mostly designers and teachers, but some are professionals in handicrafts, marketing or culture. Savio emphasizes the significance of the contribution of those participating for the entire ten years. "I would really like to thank the people who have stayed on for all these years! Paula Susitaival, Anna Kokki, Arja Taskinen, Viivi Lehtonen and many more active members have volunteered for years and used thousands of hours of their expertise to promote our cause." From the inclusive public events to increase design learning awareness there has been a gradual shift towards collaborative activities and networking. "We try and sow our seeds on various grounds and increase cooperation with educational institutions among others. For example, we proposed and drafted a design learning course that has been going on in Aalto University for five years already. We're building a network, sharing information and testing the existing tools in practice."
It was an important milestone when the Arabia Comprehensive School was made a design-oriented school a few years after SuoMu was established. Obviously, the association was there to train teachers and help the project kick off. "At Arabia School, the teachers are wonderful in how they develop the school and apply design methods in teaching. The design process is the core of all learning, up to solving conflicts with design tools," Savio says.
Tools for learning and rethinking for all
SuoMu's roots can be found way deeper than in Savio's design learning term for the Arts Promotion Centre Finland or her research of pedagogical theories –in her childhood. "Both of my grandfathers were carpenters, and as a child I loved to hang out with Grandpa in the workshop and keep track of everything he did – as long as I didn't get too close to the circular saw. It was the most interesting environment I could imagine growing up." This period of observation ignited Savio's interest in doing by hand.
"I've always been interested in DIY. I love to work with people and design by making."

Mari Savio
When Savio had her children, she wanted them to have tools to make and explore on their own. "I don't believe in pushing to kids things that are too finalized. I wanted to inspire my kids to make and test stuff by themselves. If as a parent I can lure them to a curious state of mind, everything is possible, and that is the base of all learning. We desperately need opportunities to explore this world. Predigested solutions will not let us develop anything." Savio thinks the trial-and-error mentality is particularly vital for schools. "One important difference between design learning and traditional education is sharing. Design learning is sharing, and that is its magic. Whatever you learn, you look back at the process and reflect upon it: This is what I learned and this is how I learned it. When you know since the beginning that you will need to share your results – or teach younger pupils, for example – your learning experience, your process of learning turns into something completely different. Your objective is to learn in order to share what you have learned."
Working together, collaboration, is also typical in design. "In both design and design learning, we improve our thinking, developing and inventing skills together," Savio says.
Prototyping, which is essential in design, is one of the most important practical tools in design learning, too. "The genius of prototyping has always fascinated me. I design a thousand times better when I'm able to create prototypes," says Savio, who used to work as a clothing designer. Prototyping inherently involves making and learning from one's mistakes; its whole idea is to invent and create something to see what needs to be improved. "If anything needs to be an immediate guaranteed success, this automatically rules out creativity, bold thinking and anything approaching ingenuity," Savio says.
She thinks schools should embrace creative thinking and curiosity. We must ask "How should we do this?" instead of "How are we supposed to do this?".
Development and creative thinking are keys to a wider transformation in thinking. According to Savio, design learning as such is not complicated at all, but the idea is "to change the way of doing; not by protocol but by feeding curiosity and individual independent thinking."
It is all about changing the point of view.
"If all people in this world situation would want to develop and think how to fix and improve matters, that would be revolutionary because our thinking would dramatically shift from passive, distractive, even paralyzed to being active – seeing solutions and alternative ways of doing in our environment." This paradigm could bring new hope to young people, in particular. "What we should give to kids is hope," Savio says. "To convince them that it's never too late to try and do better. Sometimes we succeed, and most importantly, sometimes we fail, but it doesn't matter – just try again. If young people feel that there is nothing they can do, that is when they shut the door to the world."
Sustainable consumption and international outlook – the next 10 years of design learning
SuoMu's motto is to step into the shoes of a designer, and this sentence reveals one of the essentials of design learning: in addition to bringing creativity and design methods into learning, it increases understanding of design and sustainable design to know which items have been designed sustainably and which should never have been produced. "The world is full of junk that should never have been designed or manufactured. It is key to present this critical viewpoint and ask people: How can we make things more cleverly? How can we make things better?" The tools and alternative views of design learning could be applied to make life and thinking more sustainable.
Perhaps sustainable future is one reason why design learning is becoming more visible and influential in organizations and institutions. Savio is grateful to peer organizations and projects for important reforms. "We are not doing this alone, fortunately, and little by little our work is starting to show in the strategy of the City of Helsinki, for example, and the curricula of many schools, including Arabia, in particular. I am not even aware of all the strategic-level plans where design learning is now included."
What about the next 10 years of SuoMu, what will they bring along? Savio talks about painting with a big brush but soon emphasizes the importance of hands-on activity and dual-impact model. "I feel that many instances are beginning to work on a higher level, but we want to stay on the same practical level with kids, for example. It is extremely important to us to spread this message at the grass-roots level, too, and teachers play an inportant role in this. This is a way for some kids to genuinely find a new outlook on life." Although strategic work is important, Savio regards the actual tools, methods and possibilities of design learning more so. She also sees great potential in international cooperation, as Finland is known as a top country of both education and design. "We think Finland could lead the way in learning by inventing, since we are the land of design and learning." SuoMu is indeed already active in enforcing international cooperation and increasing design learning awareness around the world.
SuoMu's 10th anniversary celebrations will take place during Helsinki Design Week and HDW Children's Design Week on 9 and 10 September. "HDW has always been our playmate, and we want to party with friends, not alone," Savio says. Long-term cooperation between HDW and SuoMu has included countless of events and happy collaborations. Savio thanks HDW for bringing design closer to the people. "HDW is a huge co-development festival where people can share what they have achieved."
HDW Children's Design Week includes activities for the entire family. This year it will culminate in kids' demonstration where the very youngest participants will get to shout out their thoughts about the city.
The banners created at the Cable Factory workshops during Design Market will be brought over to the HDW main venue Merikortteli and made into an urban yard installation. HDW Children's Design Week workshops 9 and 10 September at 11–18. HDW Children's Design Week partners are Tactic and Hakola. Free entrance, no pre-registration.
Helsinki Design Weekly heartily congratulates SuoMu! Materials for the HDW Children's Design Week PechaKucha presentations produced by HDW and SuoMu during the pandemic can be found here. The concept originally created for the Culture Path of the City of Helsinki is now available for all schools and families to use!