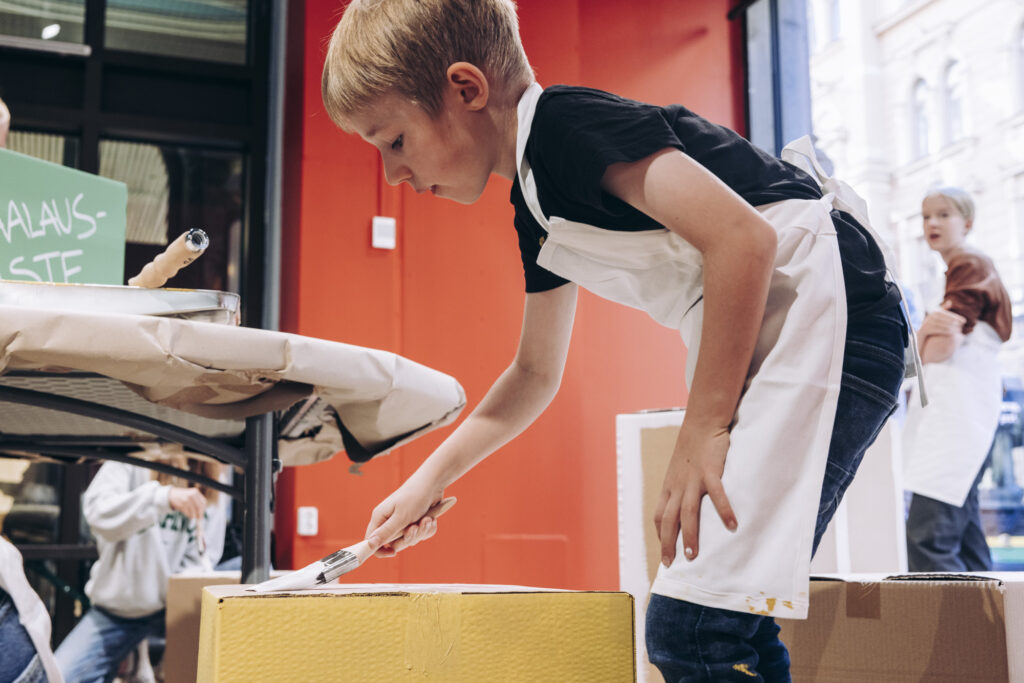 HDW Children's Design Week
When
Sat 09.09.2023 - Sun 10.09.2023
Children's Design Week will kick off during the Design Market at the Cable Factory! There will be a design party for the whole family, including colour anarchy, playing house and a demonstration, too.
We want taller jungle gyms!
Cotton candy to every street corner!
Pedal cars to Espa!
Ice slide to the Senate Square!
More puddles!
Let's have a Boot Swap Party!
Climbing-trees to the city centre!
Jungle bridges to the parks!
There will be a lot going on at the Turbine hall and Glass Courtyard throughout the weekend.
Children's demonstration banner workshop
Hakola's Colour Rebellion & Domino game
Tactic Minihome playstudio and Eero's Aarnio's furniture picnic set
The Finnish Association of Design Learning SuoMu's 10th Anniversary Year celebration
The Main Partners of Children's Design Week are two Finnish family companies with exciting stories and unique design philosophies: TACTIC and Hakola.
Free entry, no pre-registration.
HDW Children's Design Week's workshops will take place at the Design Market event. More here.
You can meet the makers of HDW Children's Design Week in this Weekly Article.